The People
Below are illustrations of some of the notable people who have been involved in the York Mystery Plays since 1951. The attached page lists people performing key roles, and the Archive holds every programme and every castlist.
Click here for a castlist from the Millennium production and here for the castlist of the 2016 production, both in the Minster.
Click here for a castlist of the 2012 production in Museum Gardens.

Click here for a castlist of the 2014 Wagons and here for a castlist of the 2018 Wagons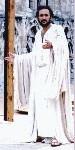 Victor Banerjee
Jesus: 1988







Steve Bielby
God: 2010 (and other years)


Peter Blanshard
Jesus: 1969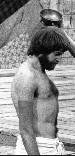 David Bradley
Jesus: 1976. A York man who became a professional actor









E. Martin Browne
Director: 1951, 1954, 1957, 1966






Tom Criddle
Jesus: 1960










Judi Dench
Angel of the Resurrection: 1954 (also Angel: 1951 and Mary: 1957); Wagon Plays patron









Betty Doig
Actor, Props and Wardrobe since 1974.





Greg Doran
Director: 2000 (Minster Millennium production)






Ruth Ford
God: 2002 (also God 1996 and various roles since 1973)

Very Rev Ray Furnell, Dean of York
Chairman: Millennium production in York Minster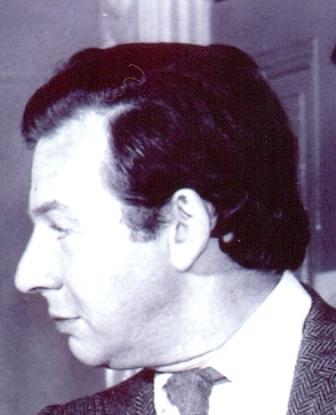 Patrick Garland
Director: 1980




David Giles
Director: 1960







Robson Green
1992: Jesus (Robson Green) tempted by Lucifer (Jonathan Mellor)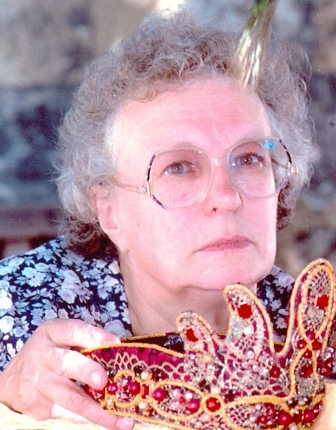 Ursula Groom
Here wardrobe 1994. Various roles including Treasurer of Festival Trust. Her records have been donated to the NCEM for the Mystery Plays Archive.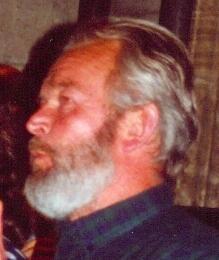 God: 2000 (and other roles in other years)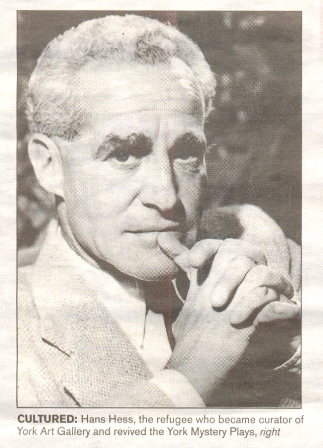 Hans Hess
curator of York Art Gallery and Asst. Director, 1951 Festival
John Heu
Lazarus: 1957 (and Judas 1951, 1954)


Jane Howell
Director: 1976 (first woman to direct the Plays)


Ian McShane
Lucifer/Satan 1963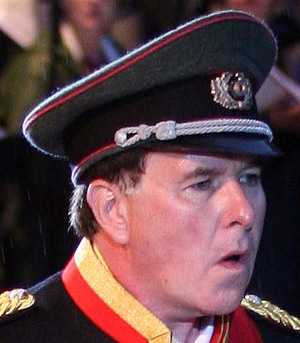 Rory Mulvihill
Herod: 2012 (and numerous roles including Annas, 2016)






Jane Oakshott MBE
Director (wagon plays): 1994, 1998





Joseph O'Conor
Jesus: 1951, 1954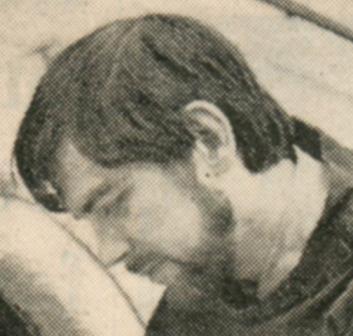 Patrick Olsen
Set designer: 1969 (also photographer and donor to NCEM archive)





Stephen Pimlott
Director: 1988
Richard Shephard
Composer and Musical Director: 2000 and 2016
Eileen Skaife
Citizen: 1960 (far left) She has played various roles and donated photographs and scrapbooks to the NCEM archive.
Jesus: 1957, the year the Queen met the cast.
Geraldine Stephenson
Director of Movement: 1951, 1954, 1957


Ray Stevenson
Jesus: 2000 (first Minster production)

Edward Taylor
Director: 1969, 1973

Christopher Timothy
Jesus: 1980 (He also opened the Play as 'Nick the Carpenter', an Everyman figure.)
Director: York Festival; Chief Executive of Millennium production; Founding Director: NCEM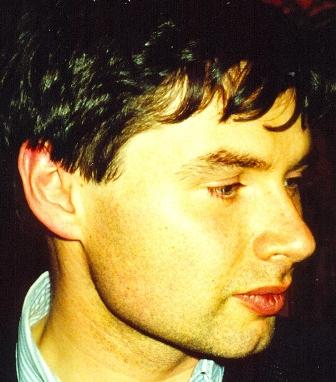 Assistant Director: Minster Millennium (and many other roles including Musical Director 2014, Bishop, 2016)
Jesus: 2010 (and many other roles, including Pageant Master)
Douglas Waft
Herod: 1973; also Joseph: 1968

Simon Ward
Jesus: 1984 (photo from 1988 programme)
John Westbrook
Jesus: 1966
Jesus: 1969. One of three actors playing Jesus that year: see the
attached page
.
This guide shows just some of the many individuals who have taken part in York Mystery Plays over the years. We would like to add to it.

Professional actors who started their careers in the York Mystery Plays are known to include: Judi Dench, Jane Snowdon, David Bradley, John White (stage name = Richard Conway), Edward Petherbridge, Mary Ure, Janet McTeer, Richard Coyle, Toby Gordon, Joe Hopper. The NCEM would like to extend this list.
If you have any archival material (no matter how small) which you would like to share with the archive volunteer at the National Centre for Early Music, please see the Contact Us page.