Search the NCEM archive
Item details
Photographs : Thumbnail photos, York Guild of Building Creation Wagon
Item type:
Photographs
Archive reference:
YMP/A/21/4
Date/year:
2002
Description:
Taken by professional photographer Kippa Matthews. Three sheets of thumbnail images of the York Guild of Building, whose members built a purpose-made wagon which forms the Creation pageant. It uses medieval technology. They rehearsed in a field on 20 May 2002. They have used this wagon, with gradual improvements, every production since. (see archive entry no 98)
The Guild of Building
meet in Bedern Hall, which dates from 1370 and is the former dining hall of the Vicars Choral. Here is a photograph of the interior of the Hall, showing the shields of the Guild of Building, Freemens Guild and Cordwainers Guild.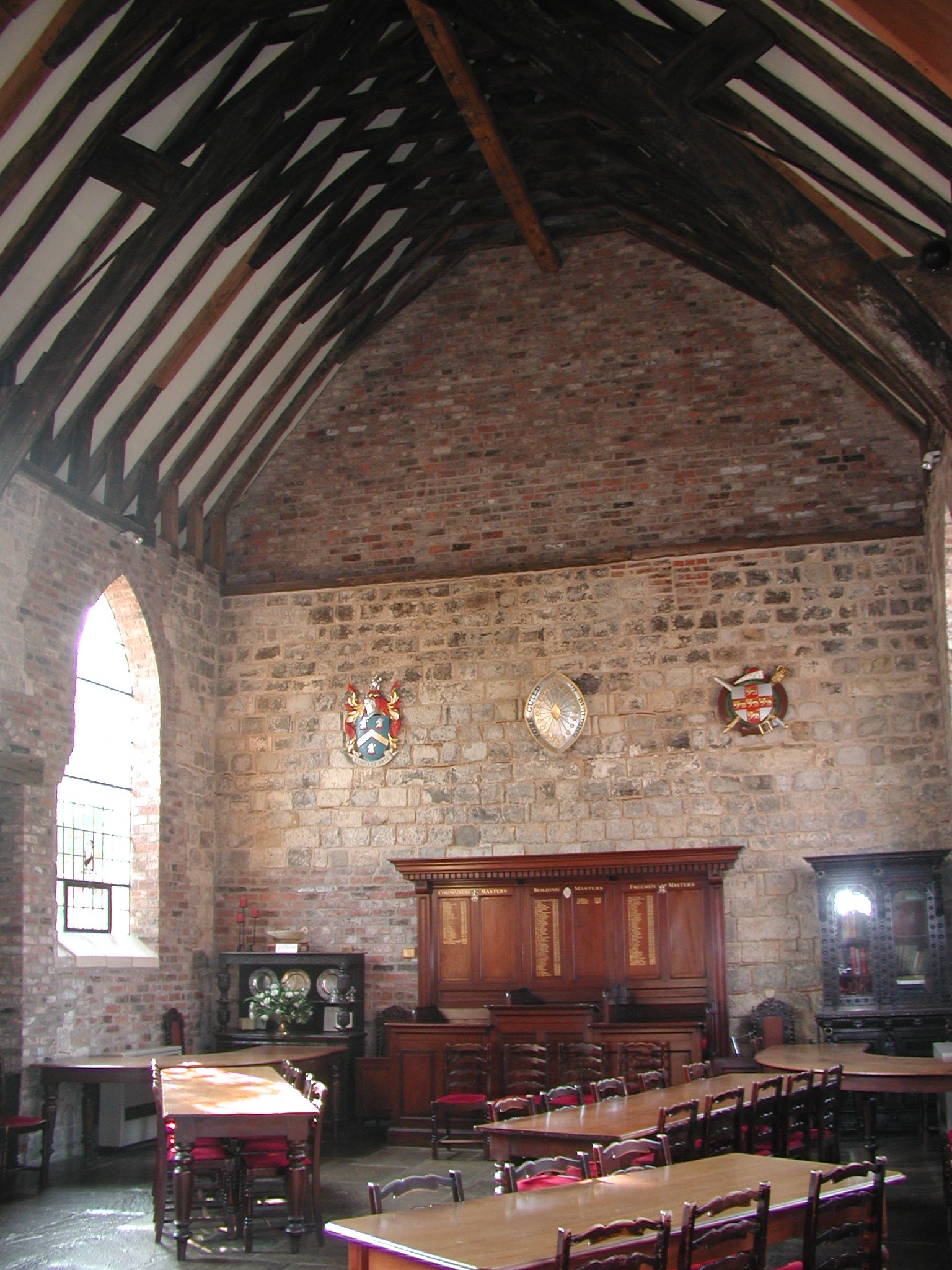 < Go back