Search the NCEM archive
Item details
Photographs : 1994 Evening Press photos, pre-publicity
Item type:
Photographs
Archive reference:
YMP/A/14/3
Date/year:
1994
Description:
Three photographs, colour, 5 by 7. This was a year of wagon plays.
On the back they are labelled:
1) Richard Coyle, God. He is dressed in gold as the pontiff, talking vehemently to an old man with a staff -Noah? Abraham? The scene is in Parliament street outside Barclays Bank. Here is another scene of the Ark in Parliament Street.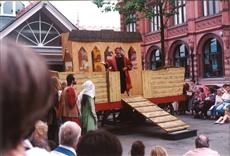 2) Jane Oakshott (Director) and Rev Hugh Curristan (Pilate,but not in costume). They are on a red and blue wagon with a tape measure, outside a shed, in the sunshine.
3) Ursula Groom, Treasurer of the Friends of York Mystery Plays, inspects props. She is looking at brightly coloured head dresses and ?gifts from the Magi.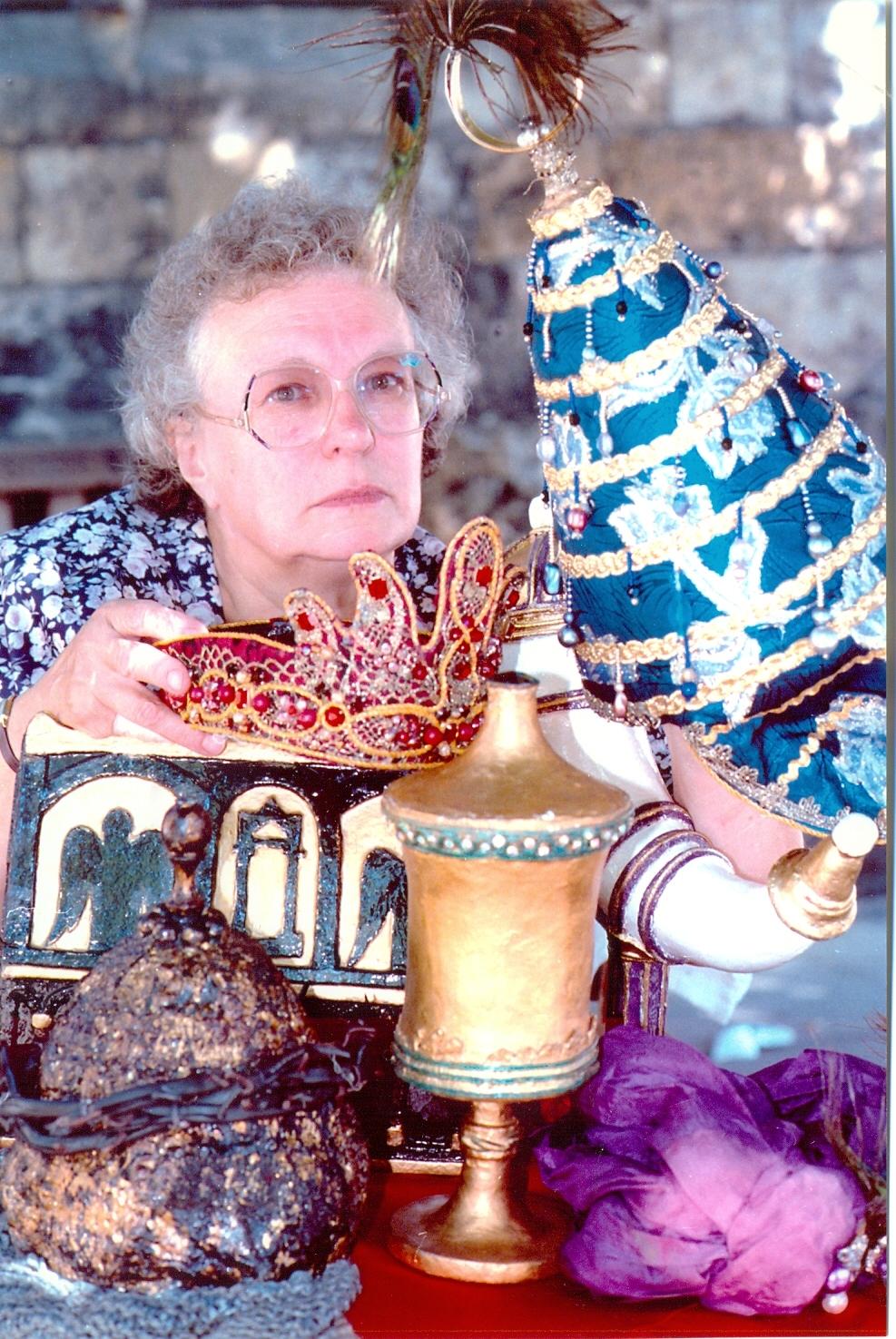 The
York Evening Press
issued a colour supplement about the 1994 Early Music Festival, a copy of which is held in the City of York Archive, though not at the NCEM. It includes a photo of Director Delma Tomlin with John Bryan, a performer on viols, harpsichord, recorders and other renaissance instruments who became Principal Lecturer and Performance Leader that year at the University of Huddersfield; a photo of the York Waits; and Rev. Hugh Curran on one of the wagons.
< Go back