Search the NCEM archive
Item details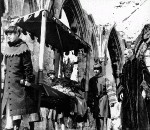 Herod. Caption "Herod (Michael Wilson) is borne away by his attendants - a scene from York Mystery Plays"
Click to see larger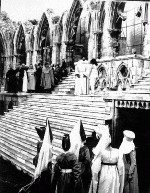 Two characters on the main steps surrounded by crowds.
Click to see larger
Photographs : 1969 photo, Herod in Litter
Item type:
Photographs
Archive reference:
YMP/A/7/1
Date/year:
1969
Description:
1969 photo by York
Evening Press
of Herod being borne in a litter. He is in a grand costume but in shade under the roof of the litter carried by attendants.
Here are two other photos from that same production: Below, some of Herod's soldiers, led by their Centurion )John Ramsden) ( a photo taken in rehearsal); and below that, Eve ((Anne-Marie Hewitt) tempts Adam (Paul Lally).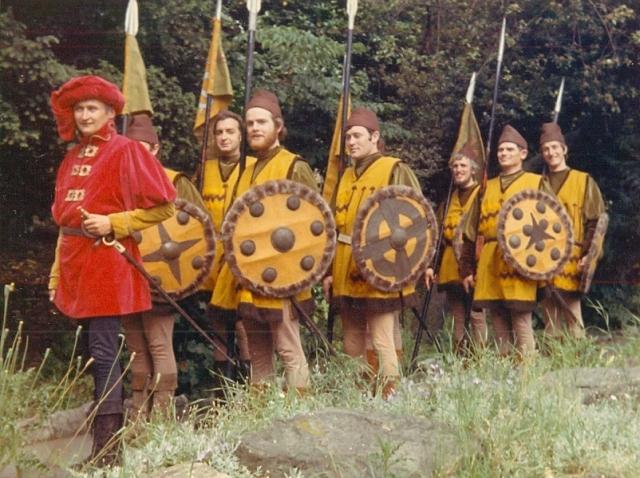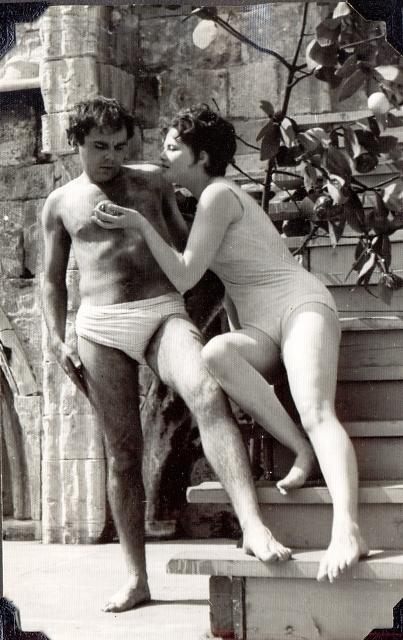 < Go back