Search the NCEM archive
Item details
Photographs : 1963 Photographs
Item type:
Photographs
Archive reference:
YMP/A/5
Date/year:
1963
Description:
Photographs from the 1963 Mystery Plays production. There are not many from this year, although a donation of a scrapbook compiiled by Arthur and Rosemary Pickering has recently helped. A newly-found image of Alan Dobie as Jesus in his ministry is welcome (below left). At the foot of the page is one of Ian McShane as Satan - extracted from a larger scene.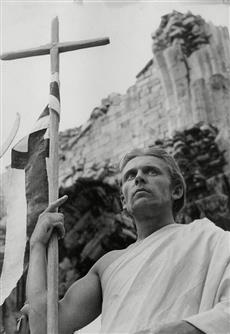 Below is the scene where the soldiers divide Christ's garments, having taken them from him to crucify him.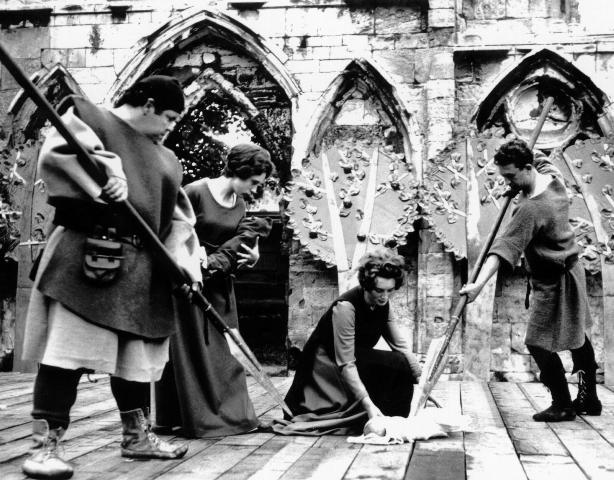 Below is a photo of the wagon play from that year - the horse and wagon are being taken through the streets to the performing spot.
< Go back