Search the NCEM archive
Item details
Press Cuttings : The Times 1992, John Hall
Item type:
Press Cuttings
Archive reference:
YMP/F/13/1/1
Date/year:
1992
Description:
Article by Peter Davenport in the
Times
31 January 1992 headed 'Queue here for a chance to play God' below. The photograph is of local York actor John M Hall, who auditioned to play God or Lucifer, in the Mystery Plays which that year were in York Theatre Royal.
In fact he was given the role of Herod - the Herod who is present at Jesus' birth and again before the Crucifixion.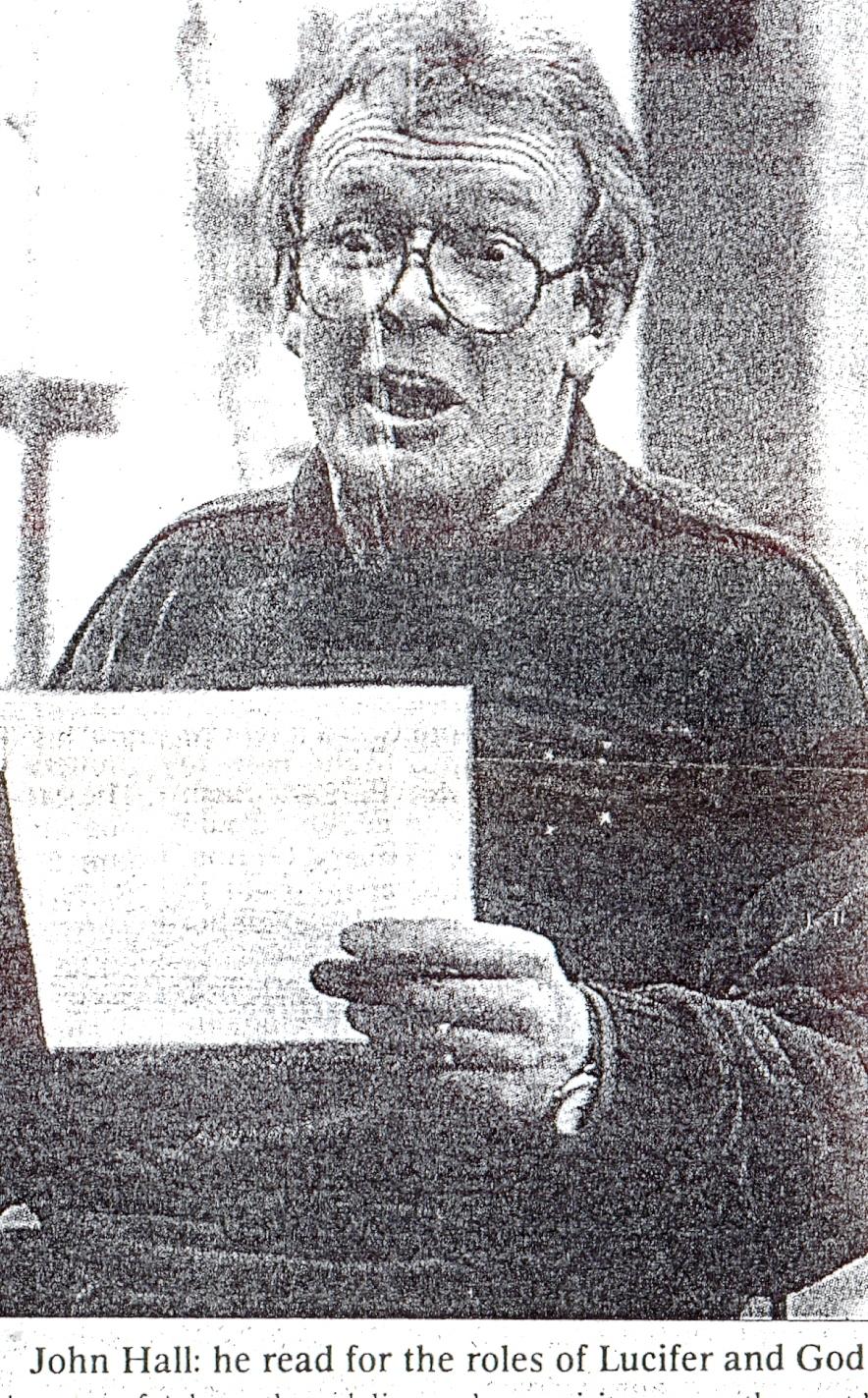 He played Herod again in 1996, and in 2000 in York Minster played God. In 1998 he acted with York Settlement Community Players in the wagon plays that year - in the Last Judgement he was God.
He was interviewed for the archive in the NCEM in 2001. In 2011 John was interviewed for his memories about the Plays for a 2012 exhibition by City of York Archives. One of his lines about 'pigeons being struck by lightening' became a headline of that exhibition. Here is a
link to the webpage
about the exhibition. Here is a
link to an archive
entry with the 2011 interview.
< Go back