Search the NCEM archive
Item details
Programmes/Posters : Festival and Mystery Plays programme 1992
Item type:
Programmes/Posters
Archive reference:
YMP/B/14/4
Date/year:
1992
Description:
'York 92' programme for the York Festival as a whole, of which the Mystery Plays in the Theatre Royal were a part. There were also wagon plays on June 20 and 21st, organised by Meg Twycross of the University of Lancaster, one of the plays
The Harrowing of Hell
is below. There were also plays performed for five nights in the courtyard of Barley Hall, then being restored by York Archaeological Trust.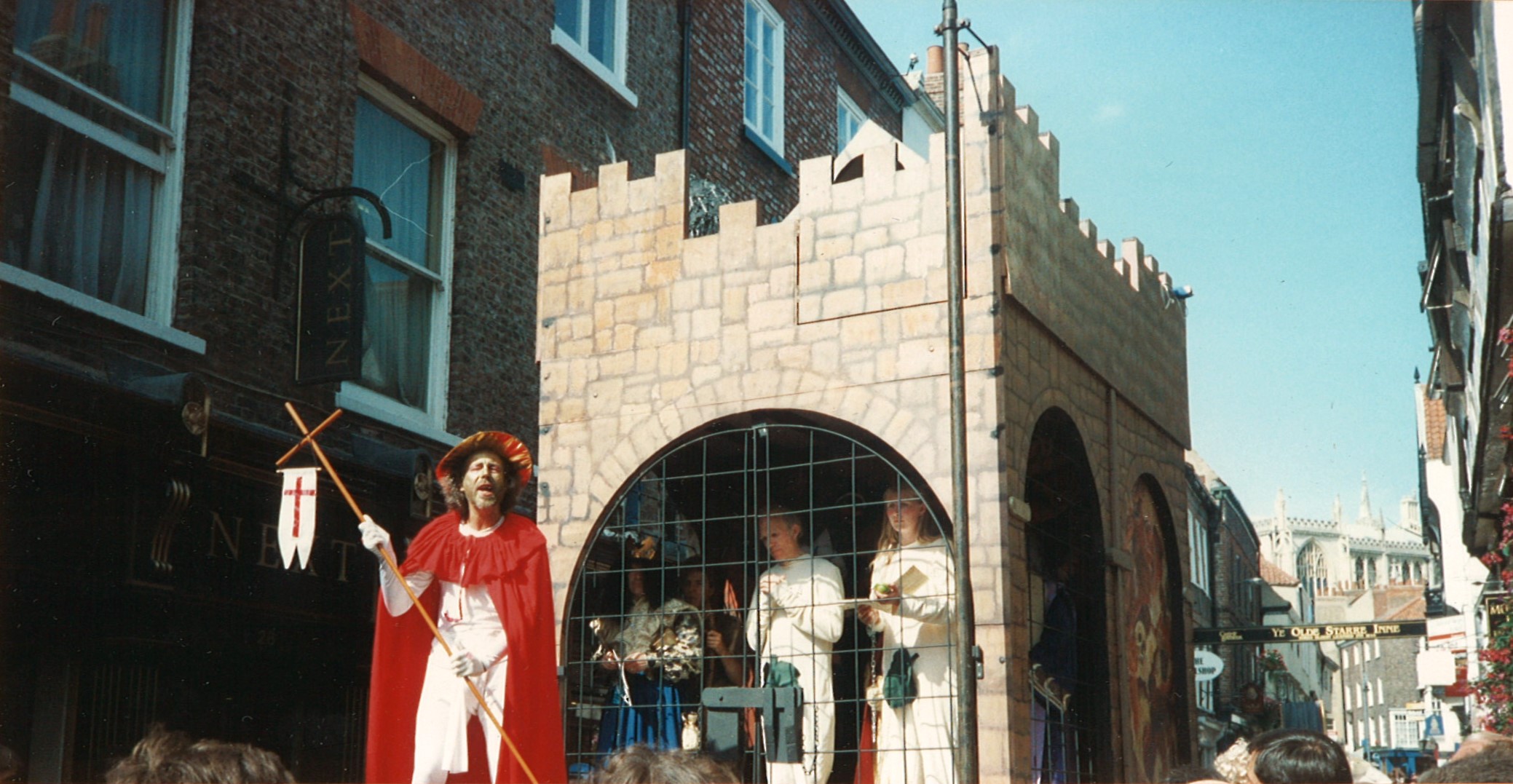 < Go back