Search the NCEM archive
Item details
Delma Tomlin Personal Folder : Eileen Skaife: extra, play supporter and album-compiler
Item type:
Delma Tomlin Personal Folder
Archive reference:
YMP/O/1/3/2
Date/year:
1999
Description:
The archive has the transcript of interview with Eileen Skaife, conducted by Mike Tyler on 19 August 1999. She has acted as an amateur in productions, beginning in 1951 when she was 29. She describes the night the Queen came and it was called off because of rain. 22 pages. Filed as YMP/C/1/13.
Eileen Skaife also compiled scrapbooks about the Mystery Plays and has donated these to the NCEM archive. Here is a page scanned from one of them. In 1957 Eileen signed the tablecloth offered by Mary Malden, playing Wife of Zaccheus, and her signature was then embroidered on to the cloth. See bottom photograph.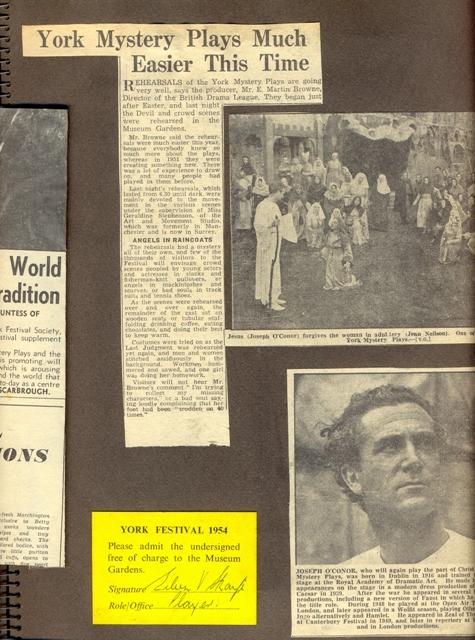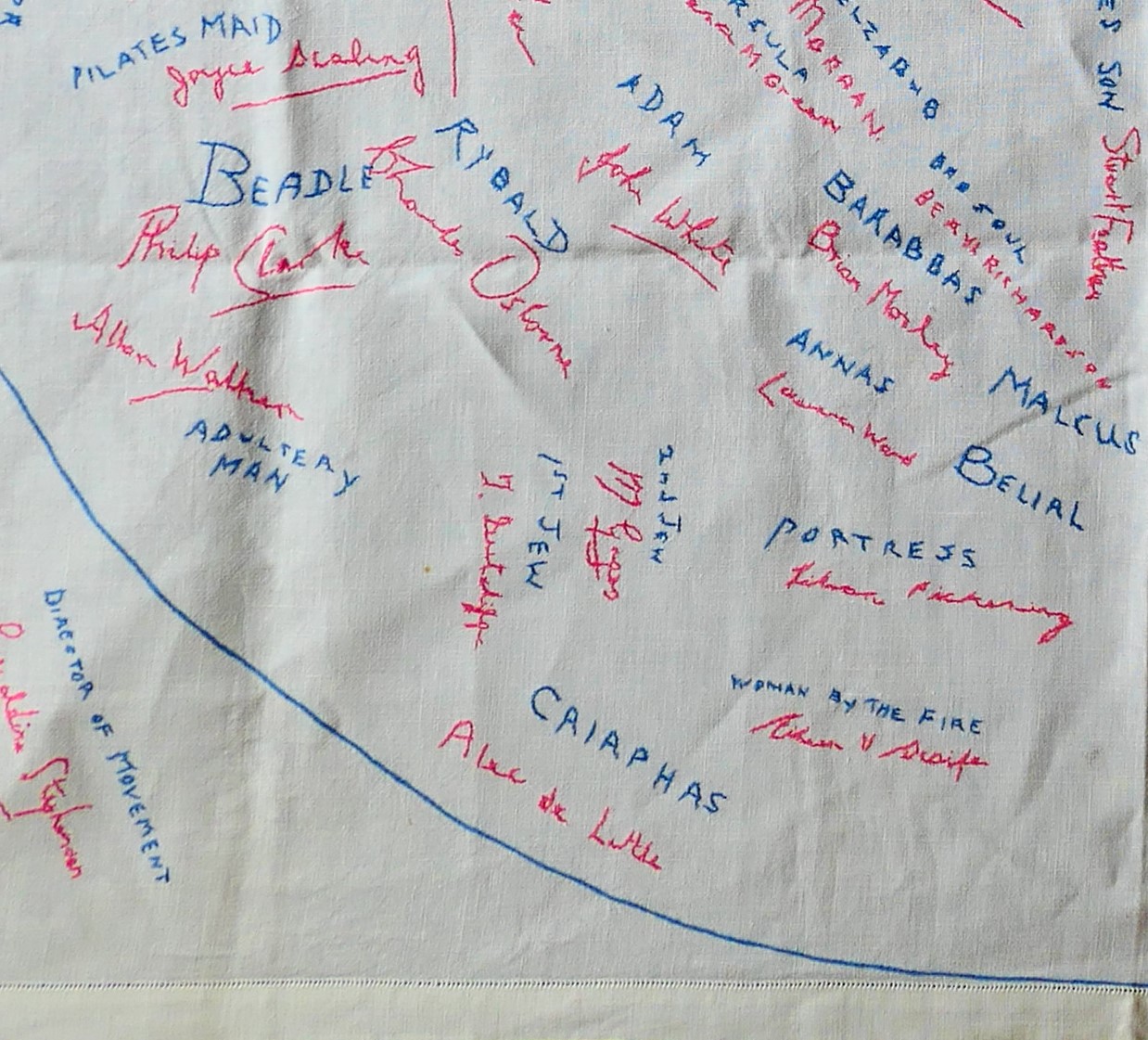 < Go back