Search the NCEM archive
Item details
Delma Tomlin Personal Folder : Interview of designer Patrick Olsen
Item type:
Delma Tomlin Personal Folder
Archive reference:
YMP/O/2/5
Date/year:
2002
Description:
Transcript of interview with Patrick Olsen conducted by Mike Tyler on 14 June 2002.
Patrick Olsen in 2002 was aged 66. He had worked in window displays, on models for York Council Planning Dept. and on scenery in amateur dramatics. Saw the Mystery Plays from 1951 and designed the 1969 one, which he describes as all amateur and the price of the set was complained about by the City Council. He describes a fire starting in rehearsal. And the making of the cross to be strong and safe for the actor as well as dramatic. He compares the plays with other amateur dramatic scenery. He says he made a film to explain to subsequent designers how much work is involved in staging. He also critiques the 2000 play, and the storage of costumes. 19 dense A4 pages. Filed as YMP/C/2/1. Below are Adam and Eve in 1969, with some set details.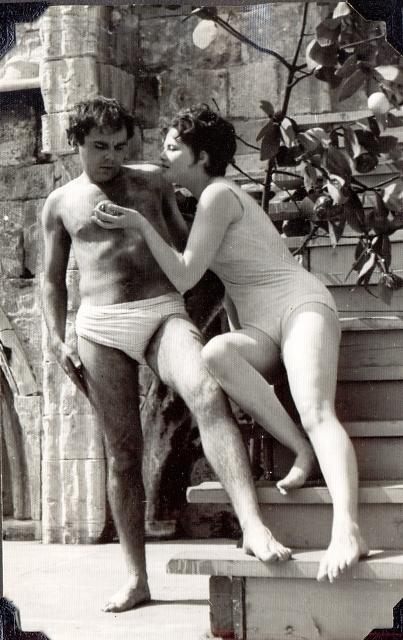 < Go back