Search the NCEM archive
Item details
Delma Tomlin Personal Folder : Satan meets God in York
Item type:
Delma Tomlin Personal Folder
Archive reference:
YMP/O/2/1
Date/year:
mixed
Description:
Database holdings under O are now subsumed into other categories.
Here is a picture taken by volunteer photographer Nick Ansell in August 2012. Professional actor Graeme Hawley was playing Lucifer/Satan in the Mystery Plays running in Museum Gardens. (See also below.) On two days there were wagon plays performed also - the Creation to the Fifth Day, performed by the Guild of Builders; and Noah's Ark and the Flood, performed by the Lords of Misrule. Graeme Hawley came to see the wagons. Here he talks to Steve Bielby of the Guild of Builders, who played God in that Creation production (and in other years)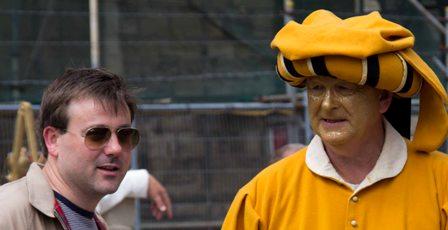 .
Below is Satan with his demons against the backdrop of St Mary's Abbey, played by John van Eyssen in 1951 and (here) in 1954.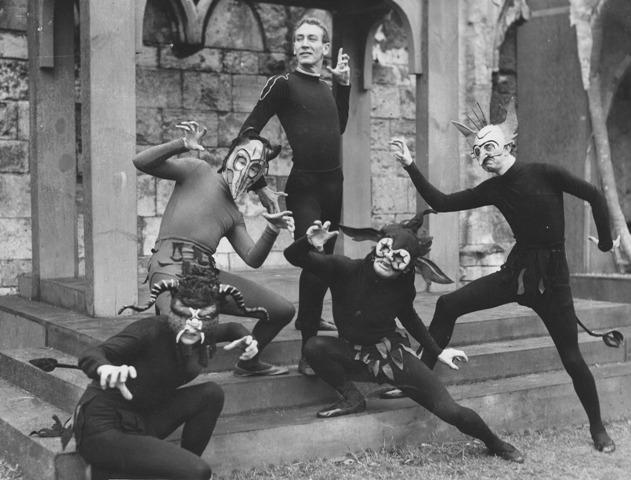 Below is God surrounded by angels as He undertakes the Last Judgement, in 2010 (Dean's Park).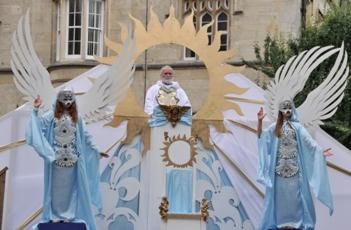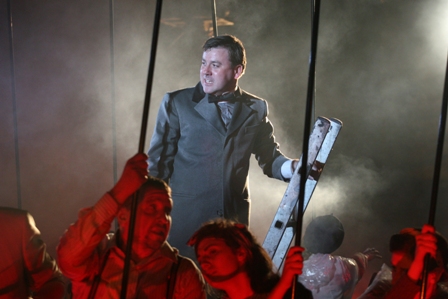 2012, Harrowing of Hell, with Satan in his kingdom.

< Go back