Search the NCEM archive
Item details
Delma Tomlin Personal Folder : Diary entry by Darrell Buttery, 1976
Item type:
Delma Tomlin Personal Folder
Archive reference:
YMP/O/3/5
Date/year:
1976
Description:
1976 diary entry by Darrell Buttery, local teacher, historian and later President of York Civic Trust. Photocopy: the original is in the archive of the Borthwick Institute at the University of York. He describes the Mystery Plays, the first opportunity he had to watch them since coming to York in 1974. In 1976 in the Museum Gardens David Bradley played Christ.
Here is a link
to a memoire about acting in that production, by Andrew Martin.
In 2012 Darrell gave this quote in an interview recorded for York Civic Trust's oral history project:
"I will have been keeping the diary for 40 uninterrupted years when we come to 2014. I never saw it as a diary about me, what it's a diary about York. I think if I had to find some sort of title for the whole thing eventually, I'd try to use a phrase like that I'm Boswell to a city. But it was in 1974 when I came back to teach at Nunthorpe Grammar School that I started the diary and the aim was to record what it was like in York, obviously through my eyes and through what I was doing. The inspiration for them came particularly because I have always been interested in reading other people's letters, published letters, diaries and so on. And that to me brings history to life in a very, very vivid way. So I've got a very big collection of all of those diaries, letters and so on that have influenced me."
This page
of the website lists all the webpages to help you navigate if you are looking for a particular production or theme.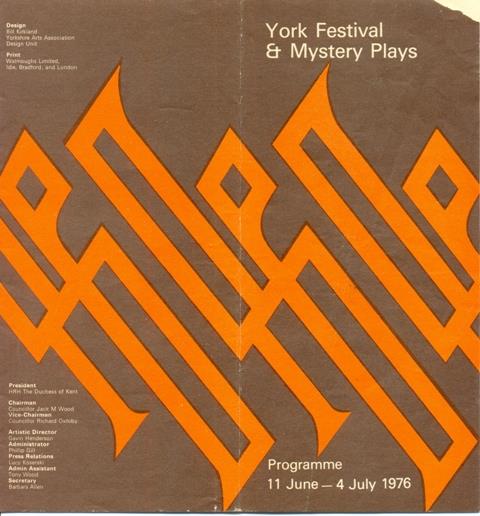 < Go back