Search the NCEM archive
Item details
Delma Tomlin Personal Folder : Diary entry by Darrell Buttery, 1988
Item type:
Delma Tomlin Personal Folder
Archive reference:
YMP/O/4/7
Date/year:
1988
Description:
1988 diary entry by Darrell Buttery (local teacher, historian and later President of York Civic Trust) about his visit to that year's Mystery Plays, photocopy: the original is in the archive of the Borthwick Institute at the University of York. The plays were in the Museum Gardens with Victor Banerjee playing Christ. They were part of a month-long festival all over York, with everything from the Moscow State Circus to American football, to symphonies in the Minster and poetry in York Art gallery. Jude Kelly was the Festival Director.
This page
of the website lists all the webpages, to help you navigate to a particular production or theme.
Below is a scan of a page of the 1988 Festival programme.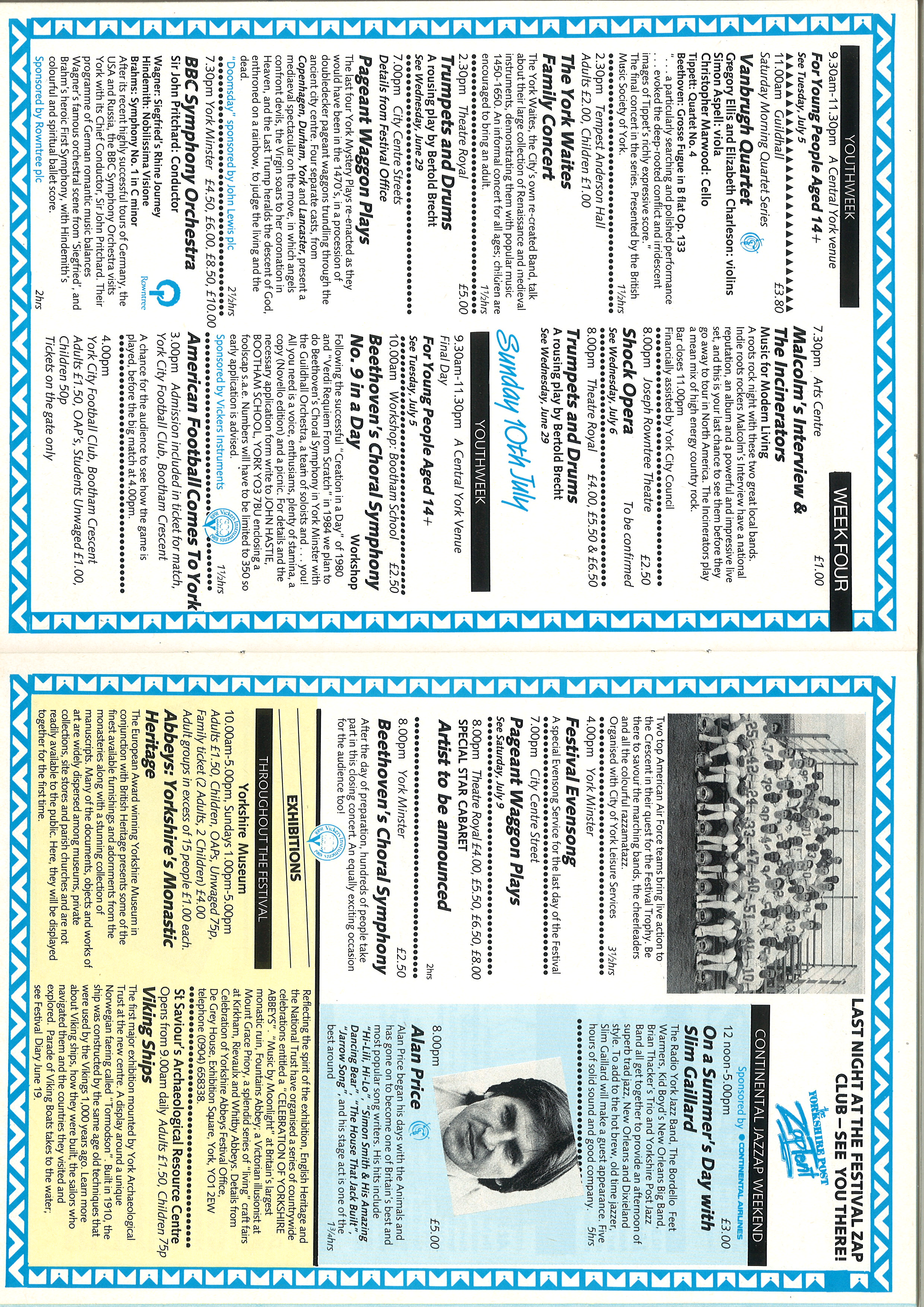 < Go back