Search the NCEM archive
Item details
Delma Tomlin Personal Folder : Dancing in the Mystery Plays
Item type:
Delma Tomlin Personal Folder
Archive reference:
YMP/O/5/1
Date/year:
various
Description:
Dancing is a part of many productions of the Mystery Plays, although the sombreness of the theme limits the possibilities. Here in a 1987 production 'The Mysteries' is a folk dance, from images scanned after a donor lent them to the NCEM. We welcome more such opportunities to borrow and scan images.
In 2012 the rainbow colours of the Angels formed a brilliant picture when they danced.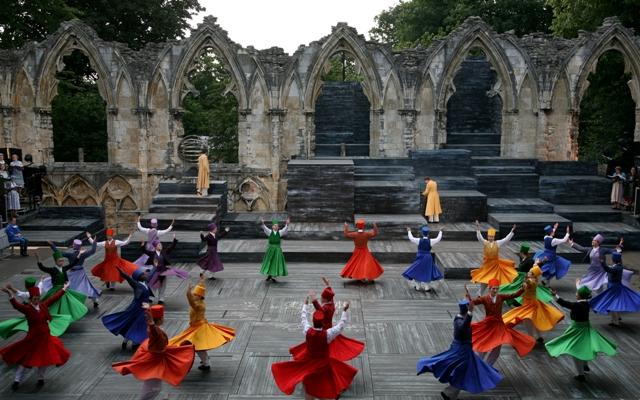 The Wagon productions allow processional dancing as the wagons are pulled through the streets of York. In 2014 the wagon plays had a notable amount of music performed by Waits.
Tumblers also danced: they had come with the Taborers Society. Below in St Sampson Square a new group - the York Mystery Play Supporters Trust- perform Christ's Entry into Jerusalem, directed by Simon Tompsett, with Musical Director Jonathan Brockbank.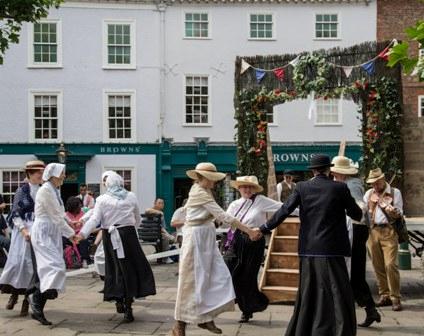 Here the same group dance at College Green, with palms to welcome Jesus.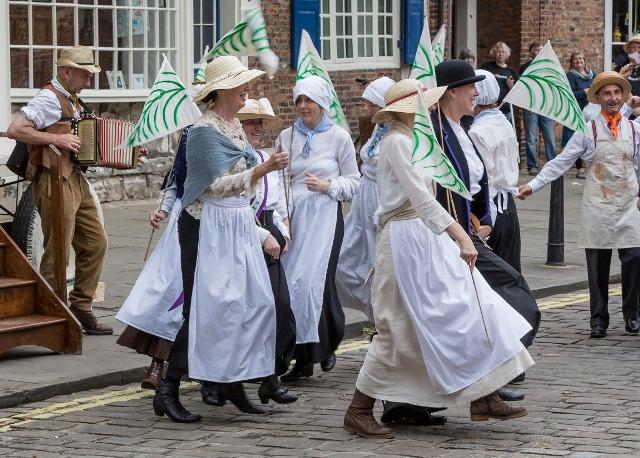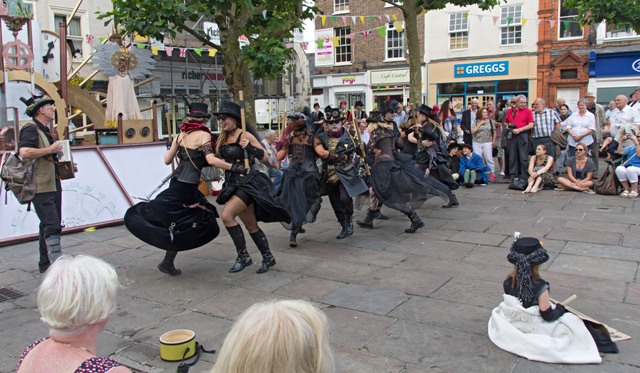 The students of Pocklington School (below) dance at the Last Judgement, directed by Emma Cunningham, with Musical Director Allison Bond.
< Go back