Search the NCEM archive
Item details
Scrapbooks : 1966 Scrapbook
Item type:
Scrapbooks
Archive reference:
YMP/E/6
Date/year:
1966
Description:
Scrapbook made and donated by Eileen Skaife from 1966, containing material from the Mystery Plays production of that year. 'On road to fame - guided by a star' by a York Correspondant. Pictures Judi Dench advising Loretta Ward who was to play the Virgin Mary.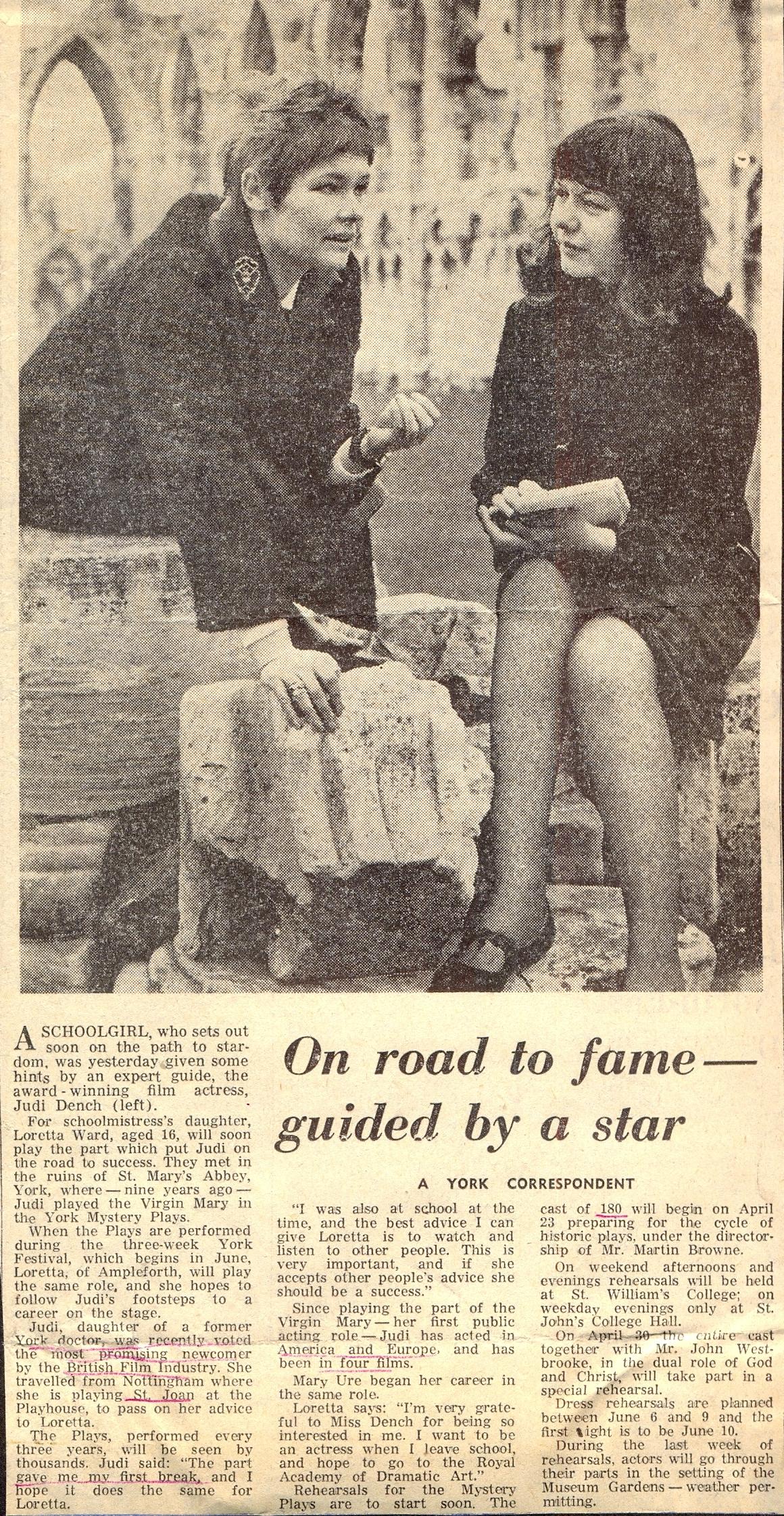 Here are another 3 photographs:
God (John Westbrook) with Archangel Michael (Graham Corry).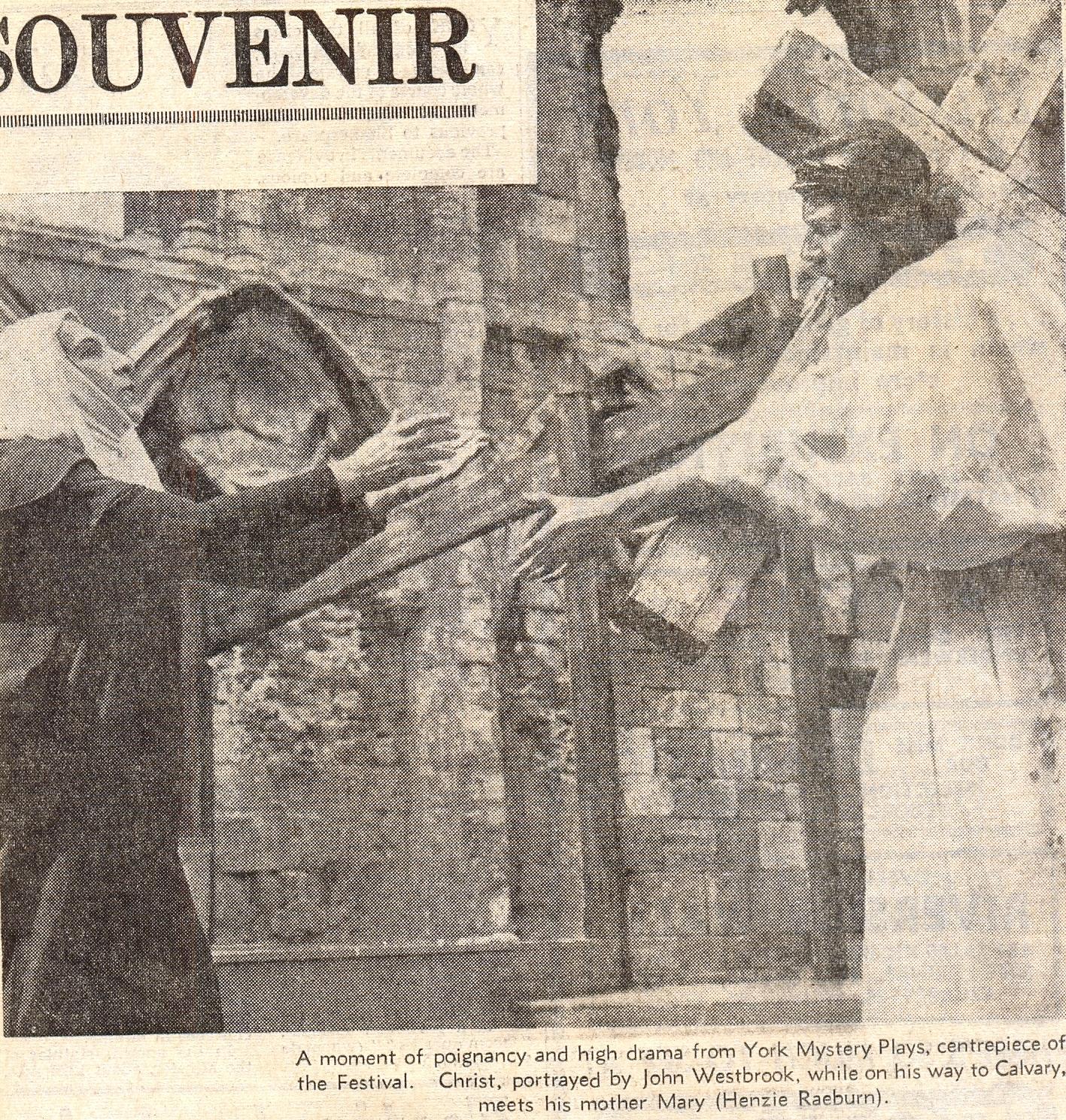 Jesus meets his mother Mary on his way to Calvary.
A boy attendant to one of the three Kings

< Go back