Search the NCEM archive
Item details
Music : Music of the Mystery Plays
Item type:
Music
Archive reference:
YMP/I
Date/year:
1951 onwards
Description:
The NCEM has a modest collection of scores and recordings of Mystery Play music. (It also has a lending Library of music scores of all kinds). In the database, music is category YMP/I; Scores are YMP/I/1. Recordings are YMP/I/2. The most modern score is 2016 and recording is the 2012 backing sounds.
We would love to have more material.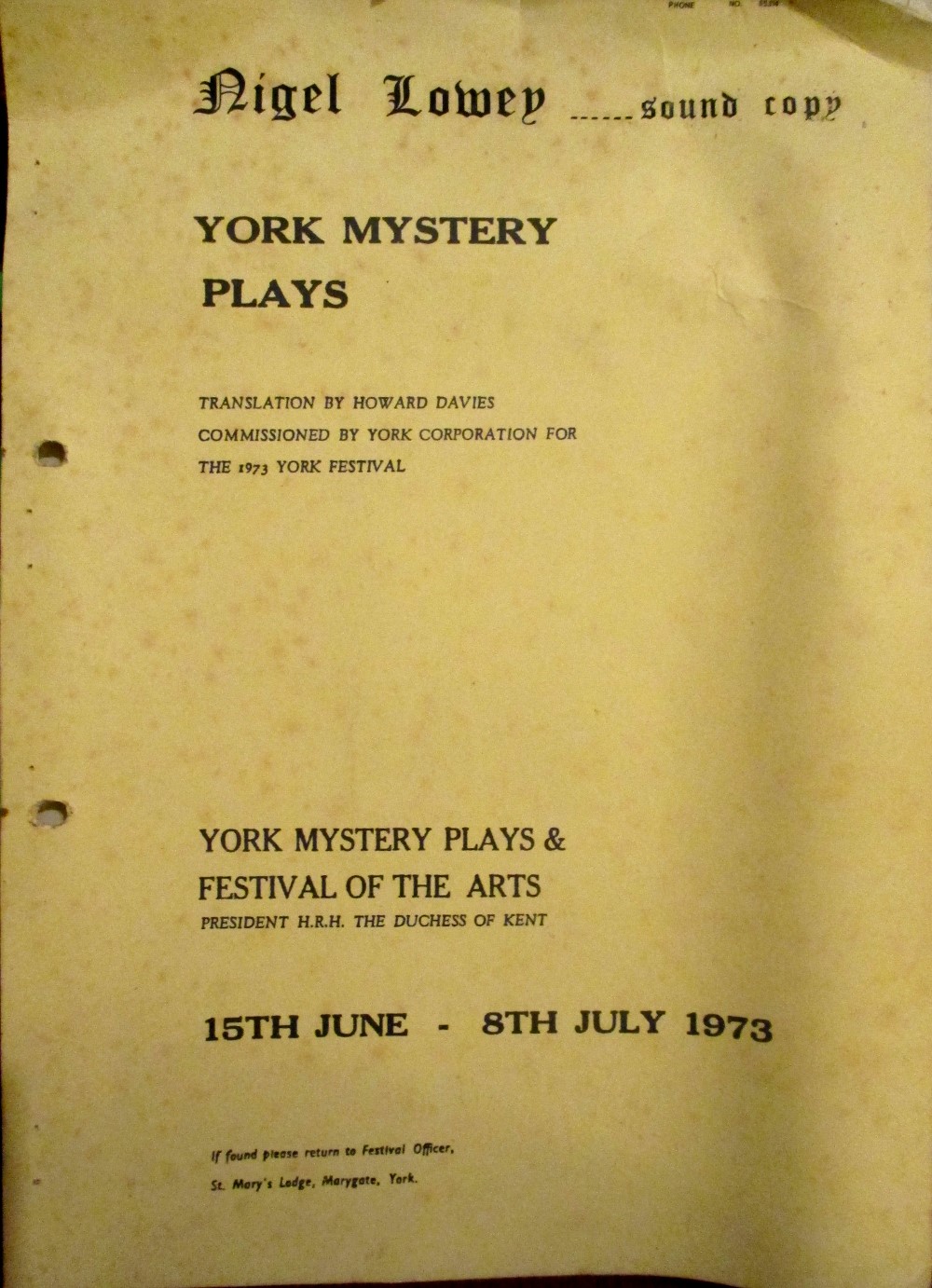 Written music to accompany the scripts of
medieval
performances is rare. The famous Coventry Lullaby from the Coventry Mystery Plays is an unusual example. However, there are many references to music within the medieval text of York's
Corpus Christi
Plays, such as angels singing. There were minstrels and musicians in most towns, and Musicians' Guilds met in Beverley annually, as denoted here in St Mary's, Beverley.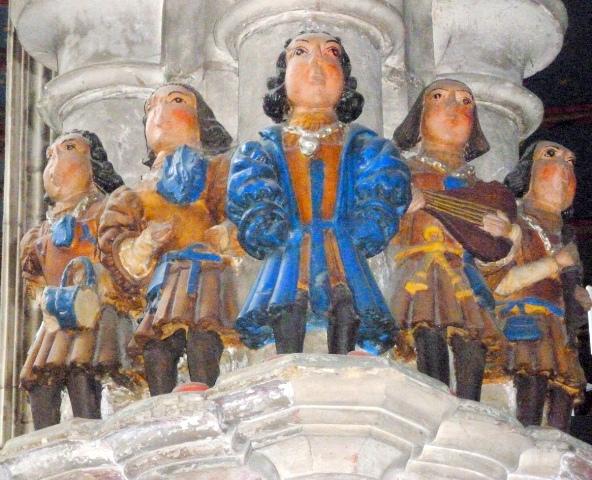 The text of the York plays in the British Library (Add. MS 35290)
luckily contains some music as part of the Weavers' Play, the Assumption of the Virgin. Angels praise the Virgin Mary, who ascends to heaven to join her son Jesus. The music is written in two parts for boys' voices.
In the modern plays since 1951, directors have looked back at medieval music but also produced contemporary music. Notable composers include Richard Rastall and Richard Shephard MBE.
Even in a production with much electronic music, as in 1992, composer John Jansson said: "The Assumption Hymn is based on
Veni di Libano Sponsa
, one of the six surviving musical fragments in the original manuscript [British Library]. These are in fact three Assumption hymns in two different versions, the latter three being re-composed versions of the earlier three. This medieval practice of creating a completely new work on the foundations of an older one is the spirit with which I have composed the music for this [1992] production." Folk music is an important resource, eg 'The Seven Joys of Mary' was sung in the 1996 Theatre Royal production. Often Waits have accompanied and introduced the wagon play performances at each playing station in turn. In 2014 there were visiting performers - see
this page.

Choirs are also often formed to join the wagons.
Here are musicians in the
Nativity for York
performances in 2019, in St Michael Spurriergate. See also
this page
.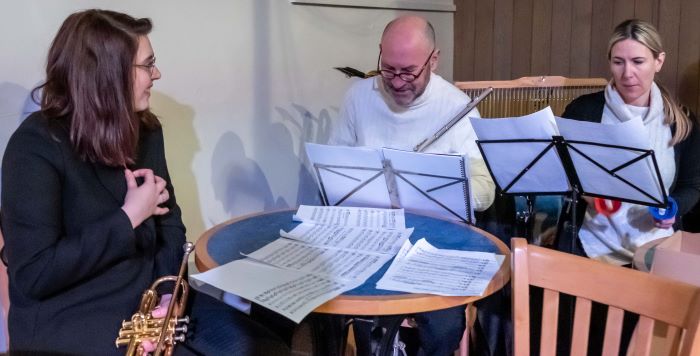 Below is a list of Directors of Music of the York plays:
1951: James Brown
1954 and 1966: Denis Stevens
1957: 15th-century carols and music from the Fountains Fragments edited by John Stevens (now British Library Add. Manuscripts 40011B, 40011B*)
1960: Frederick Marshall
1963: Marc Wilkinson 1969: Music selected and performed by The Kings Singers, Brian Parker and Brass Ensemble. According to a 1968 Press cutting the music was composed by Chris Butchers who also played Satan.
1973: Edward Jones
1976: Music Alan Gout, Musical Director Edward Gregson
1980: Edward Gregson
1984: Robert Walker
1988: Christopher Monks
1992: John Jansson
1994: Richard Rastall
1996: Catherine Jayes
1998: Richard Rastall
2000: Dr Richard Shephard MBE

2006: Paul Toy
2012: Christopher Madin
2014: Paul Toy
2016: Dr Richard Shephard MBE
2018: Alan Radford
2019: Phillip Parr

An interview between Dr Shephard and archivist Margaret Scott, in August 2016 is available to read
here.
He discussed the work as Director of Music that year and the differences from 2000.
An interview has also been recorded with the Assistant to the Director of Music in 2016, student
Connor McLean
.
Below, Dr Richard Shephard leads a rehearsal in the National Centre for Early Music, then newly opened. In February 2021 the York
Press
recorded the death of Dr Shepard, at 71. Below right is a photo from
A Resurrection for
York, July 2021, taken in rehearsal by John Saunders.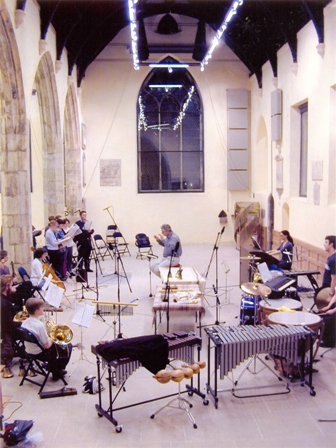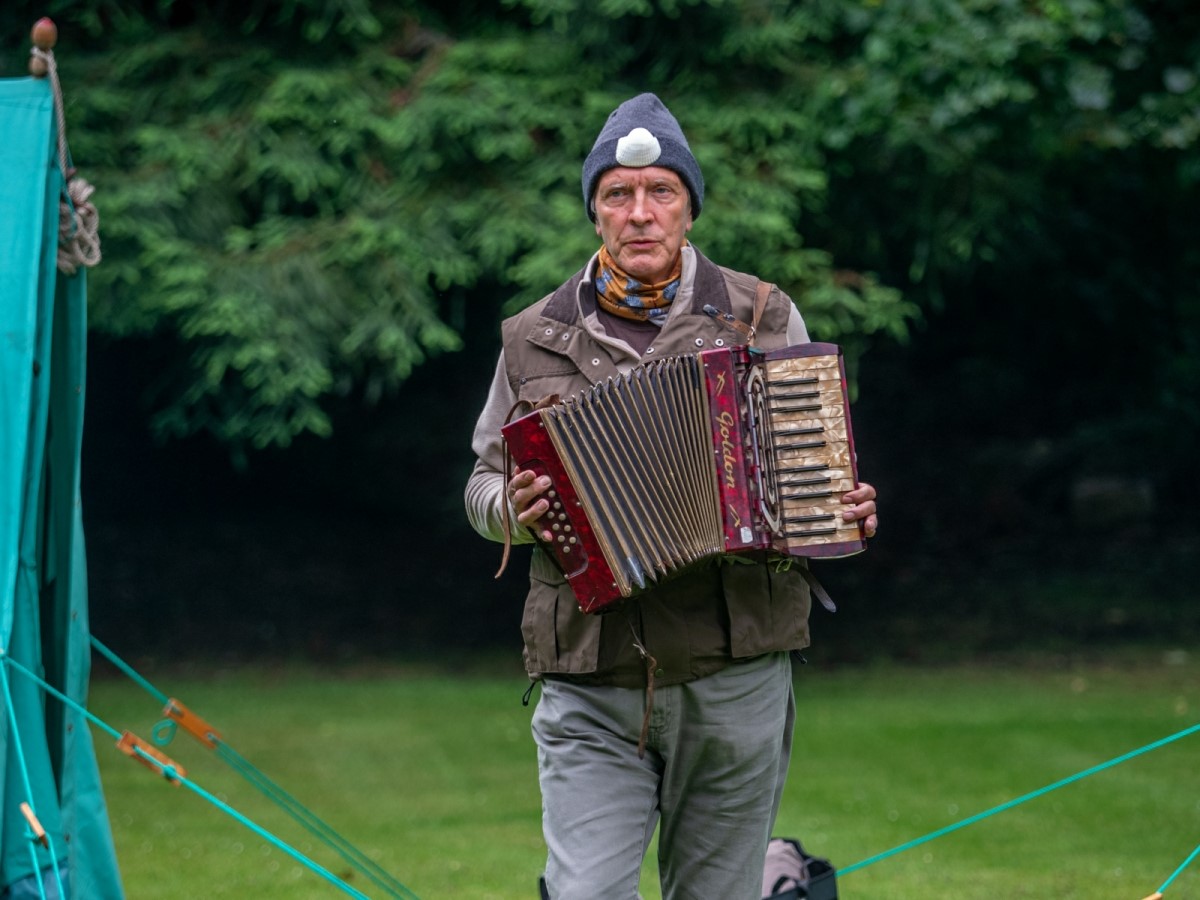 < Go back