Search the NCEM archive
Item details
Press Cuttings : Article York Press 1994
Item type:
Press Cuttings
Archive reference:
YMP/F/14/1
Date/year:
1994
Description:
Two loose pages of an article 'Back in the Summer of '69: Mystery Plays hit the streets in York Festival'. pages 1 and 6. This was caused by wagon plays on the streets in July, 1994. .
Photographs:
1. (page 1, colour) Richard Coyle as God (dressed as the pntiff) gestures to ?Noah with the headline 'Caught in a time warp'
2. Caption: 'Medieval Mystery: One of many actors bringing a touch of the Middle Ages to York.'
3. Caption: 'Boat Play: Performers in York city centre attract an audience. Mystery Plays in the Middle Ages put across Bible stories that ordinary people could understand, before the days of the printed word and TV.'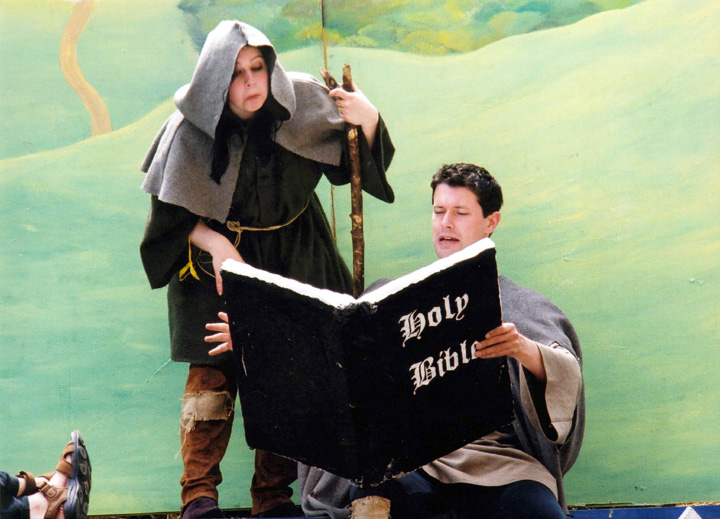 Here is a picture of two of the Shepherds in 1994, played by University students.
< Go back