Search the NCEM archive
Item details
Scripts : Scripts of Mystery Plays
Item type:
Scripts
Archive reference:
YMP/Q
Date/year:
1951 to 2019
Description:
The NCEM has a certain number of copies of scripts of the various productions of Mystery Plays. They are stored under the category YMP/Q. The publication by Canon Purvis in 1951 contains 29 plays. The title page and list of plays are pictured here. This
archive entry
is also relevant. There were new scripts for the wagon plays in September 2018 and a new text for
A Nativity in York
, 2019.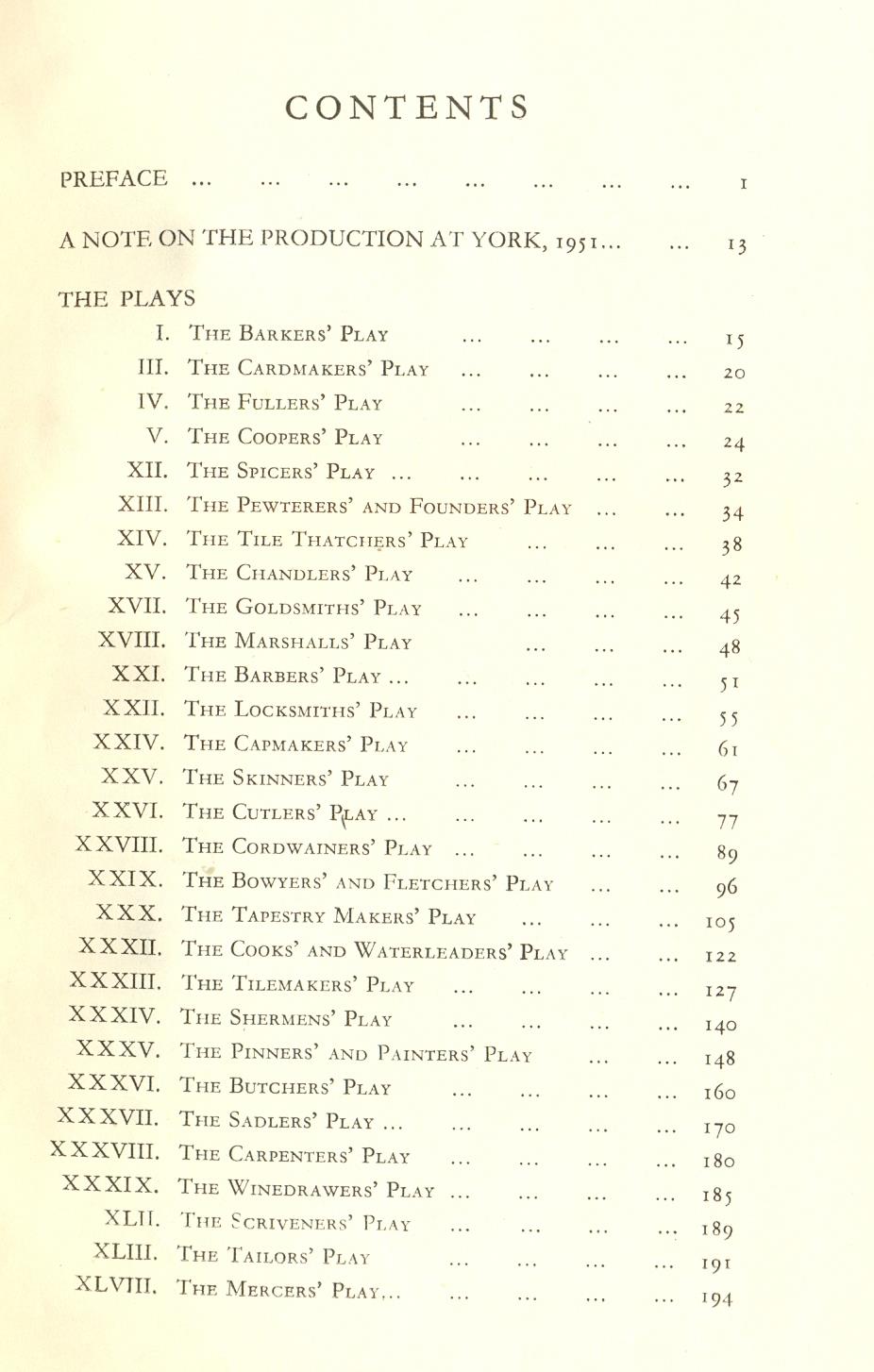 This book (below) by Canon J S Purvis might be regarded as the ultimate text of the plays, containing 48 plays and published by SPCK in 1962. The programme of the 1969 play says that the work is based on Canon Purvis, but the
1973 programme
says that the Plays are now in a new edition by Howard Davies. In 1976 Jane Howell adapted the text again.
Mike Kenny wrote a script for the 2012 plays which features on this comparative image of the scene of the shepherds on the hillside. In 2014 a Chorus was written for the first time - by Ged Cooper - and the chorus members appeared seven times, before and between scenes. The Archive has now acquired a copy of that script. In 2016 a new script by Mike Poulton for the Minster production was published and offered for sale in the Minster Shop. The archive also has an informal October 2015 edition of that script.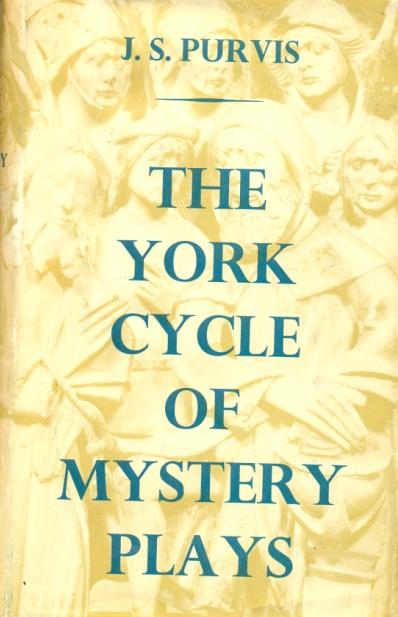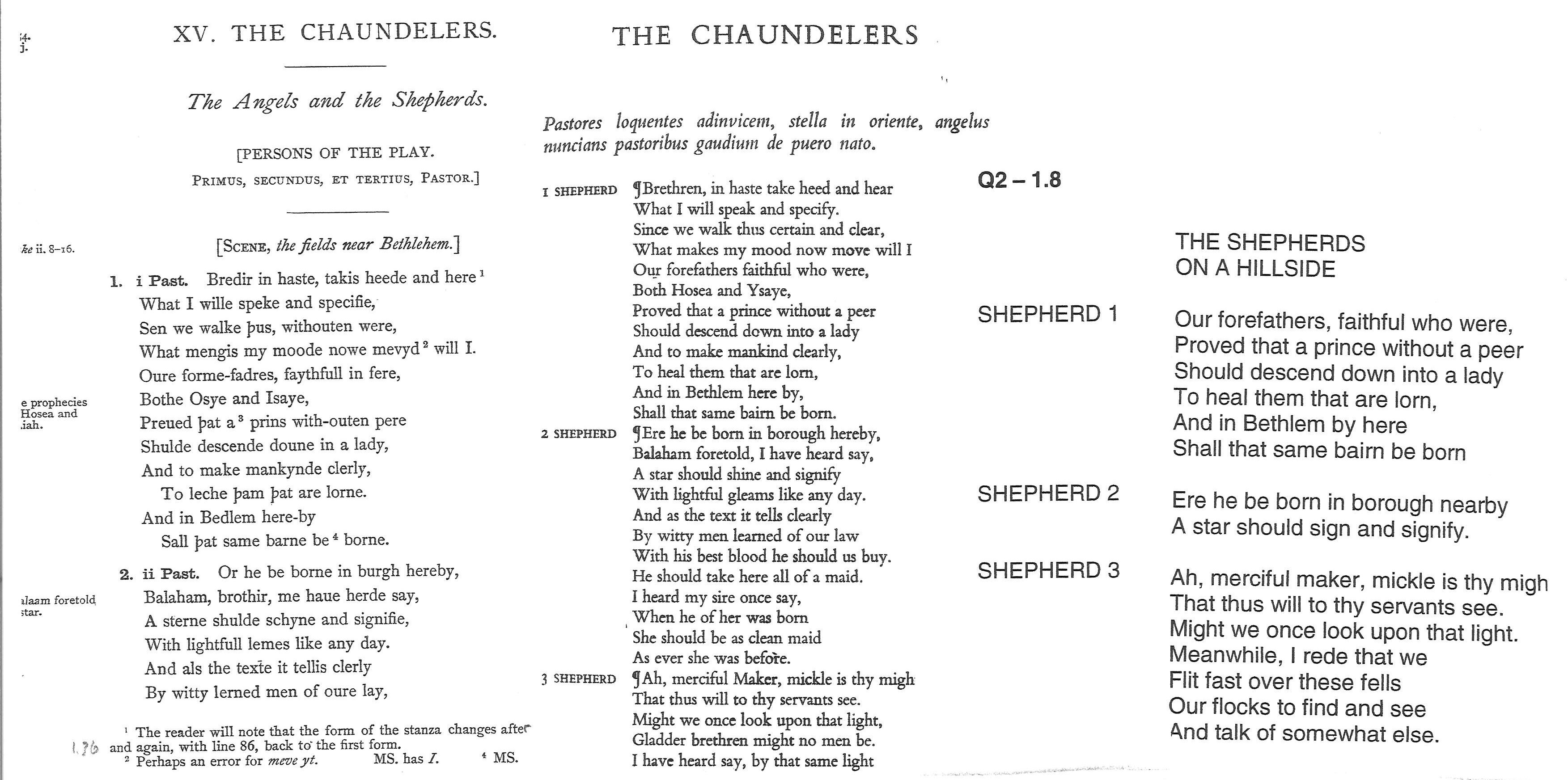 < Go back