Search the NCEM archive
Item details
Scripts : Scripts of Mystery Plays
Item type:
Scripts
Archive reference:
YMP/Q
Date/year:
1884 to 2023
Description:
The NCEM has a certain number of copies of scripts of the various productions of Mystery Plays. They are stored under the category YMP/Q. The oldest script we hold is Lucy Toulmin Smith's transcription of the British Library c 1470 medieval manuscript, pub. 1885. The archive has two copies of the 1909
York Historic Pageant
script, written by Louis Parker, and a score of that 1909 music by Tertius Noble of the Minster. The pageant includes a Mystery Play scene by York Guilds, (The Shepherds as performed in front of Richard III in 1483) using that 1885 version and ending with a children's dance for which the archive has the score.
The more modern publication by academic Canon Purvis in 1951 contains 29 plays. The title page and list of plays are pictured here. This
archive entry
is also relevant. There were new scripts for the wagon plays in September 2018 and a new text for
A Nativity in York
, 2019.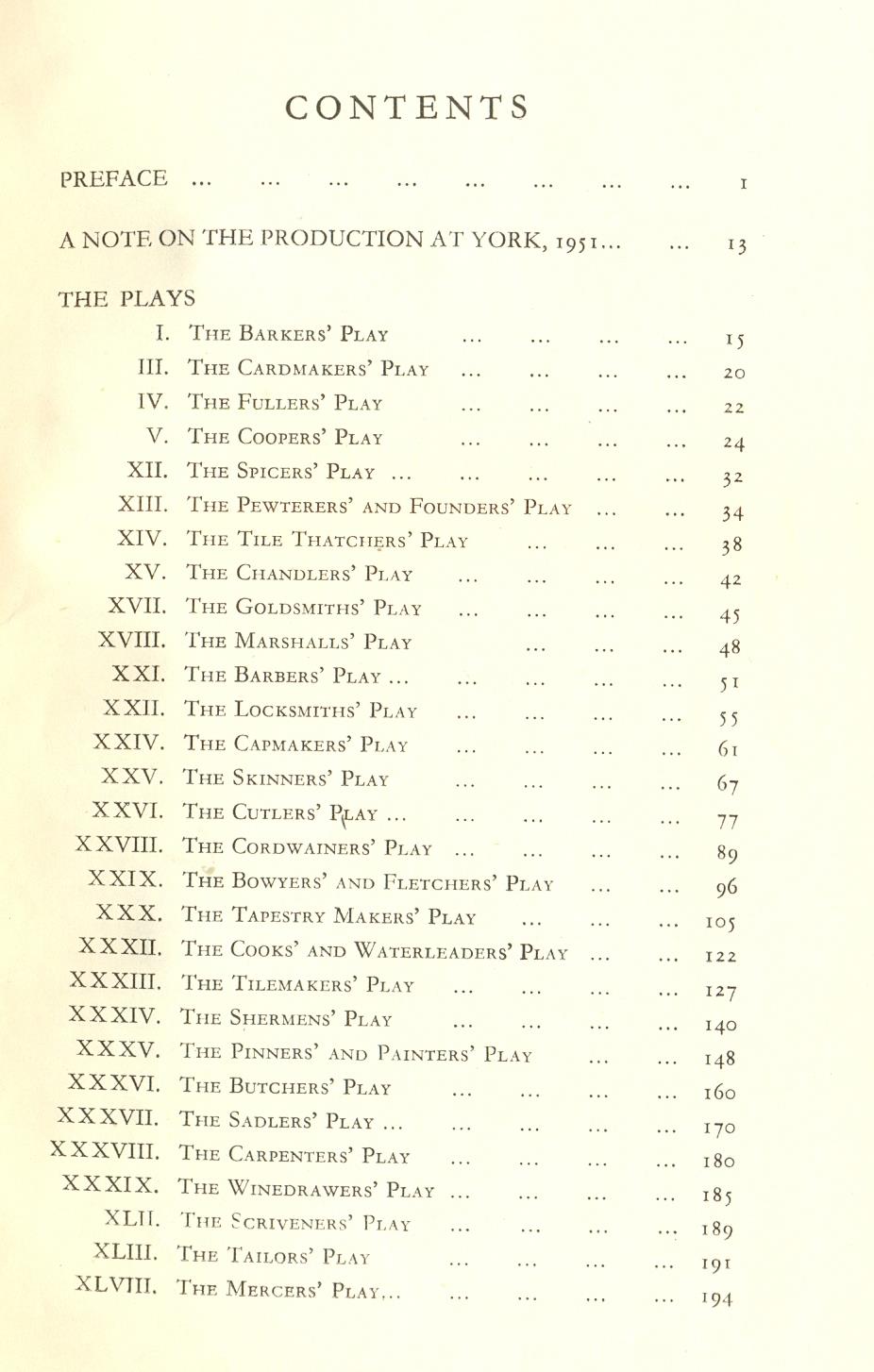 This book (below) by Canon J S Purvis might be regarded as the ultimate text of the plays, containing 48 plays and published by SPCK in 1962. The programme of the 1969 play says that the work is based on Canon Purvis, but the
1973 programme
says that the Plays are now in a new edition by Howard Davies. In 1976 Jane Howell adapted the text again.
Mike Kenny wrote a script for the 2012 plays which features on this comparative image of the scene of the shepherds on the hillside. In 2014 a Chorus was written for the first time - by Ged Cooper - and the chorus members appeared seven times, before and between scenes. The Archive has now acquired a copy of that script. In 2016 a new script by Mike Poulton for the Minster production was published and offered for sale in the Minster Shop. The archive also has an informal October 2015 edition of that script, which is substantially the same as Mr Poulton's script for the Millennium production in York Minster, which the archive also possesses. In 2023 a community production in the King's Manor of
Sovereign
(from the Sansom book of the same name) had a script by Mike Kenny, which began and ended with Mystery Play references - the Creation wagon.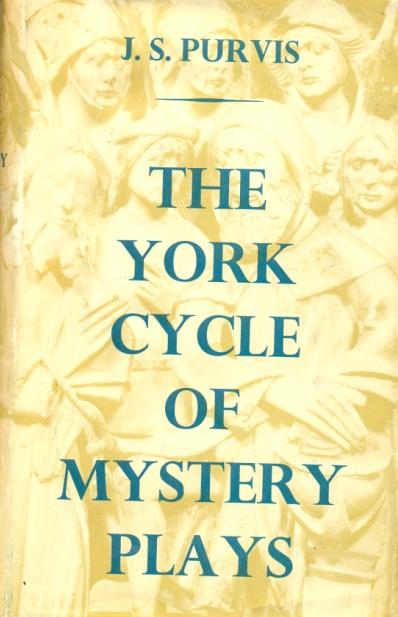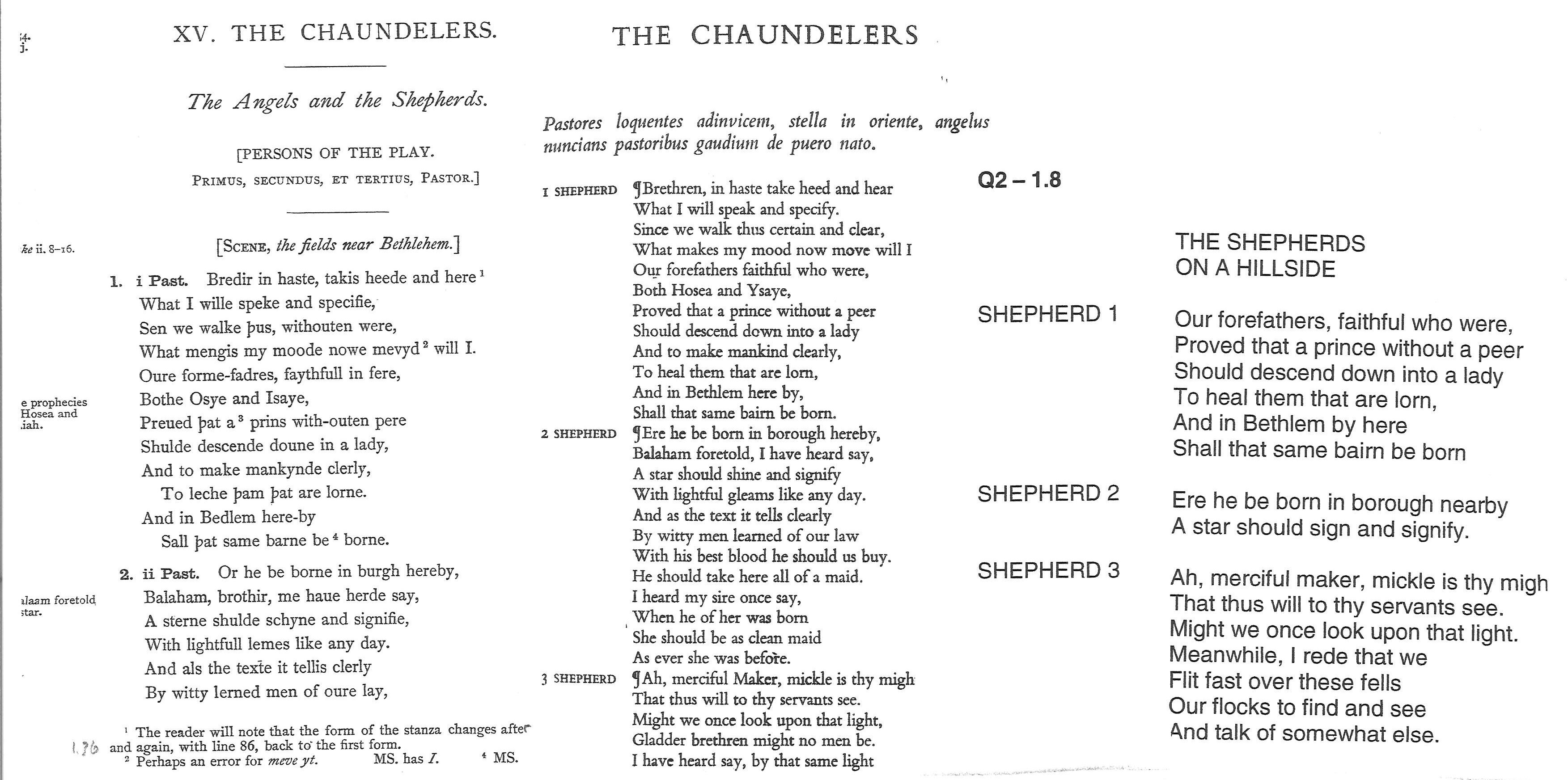 < Go back