Search the NCEM archive
Item details
Press Cuttings : 1980 Press Cuttings
Item type:
Press Cuttings
Archive reference:
YMP/F/10
Date/year:
1980
Description:
All Press Cuttings are stored as YMP/F, then chronologically, so YMP/F/1 is about the 1951 productions, the 1980 production is YMP/F/10 - we hold six items. Here is an item from a church magazine, an article by Christoper Timothy, who played Christ in 1980.
Here is a cutting with a picture of Jesus and Judas. The cutting mentions the shepherds: live sheep were used for their scene.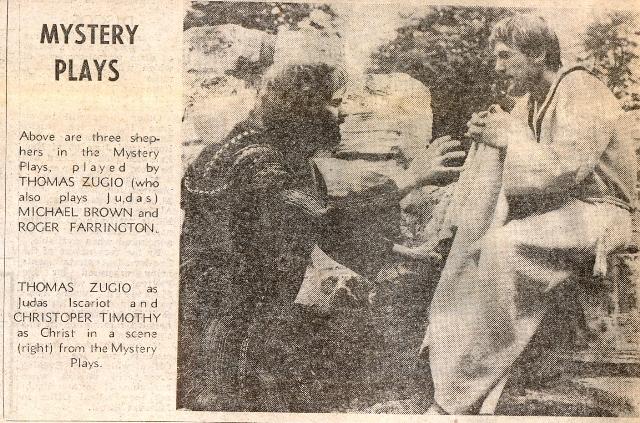 At the foot of the page is a photograph of a night-time performance of the Plays in 1980: the Last Judgement scene. God is visible on high.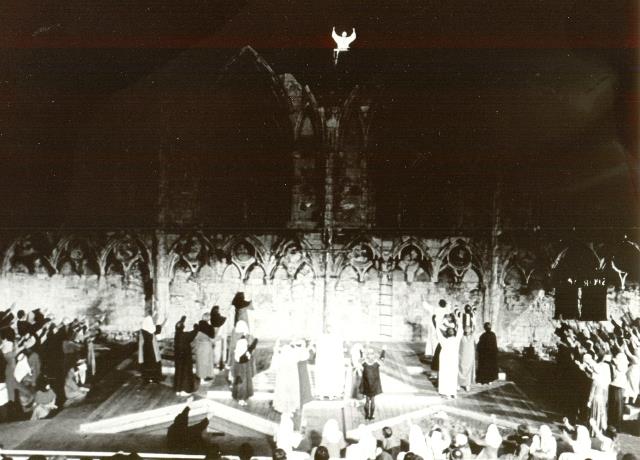 < Go back