Search the NCEM archive
Item details
Press Cuttings : 1960 Press Cuttings
Item type:
Press Cuttings
Archive reference:
YMP/F/4
Date/year:
1960
Description:
A small collection of Press cuttings about the 1960 Mystery Play production in Museum Gardens. Press cuttings are catalogued under YMP/F then chronologically so F/4 is 1960.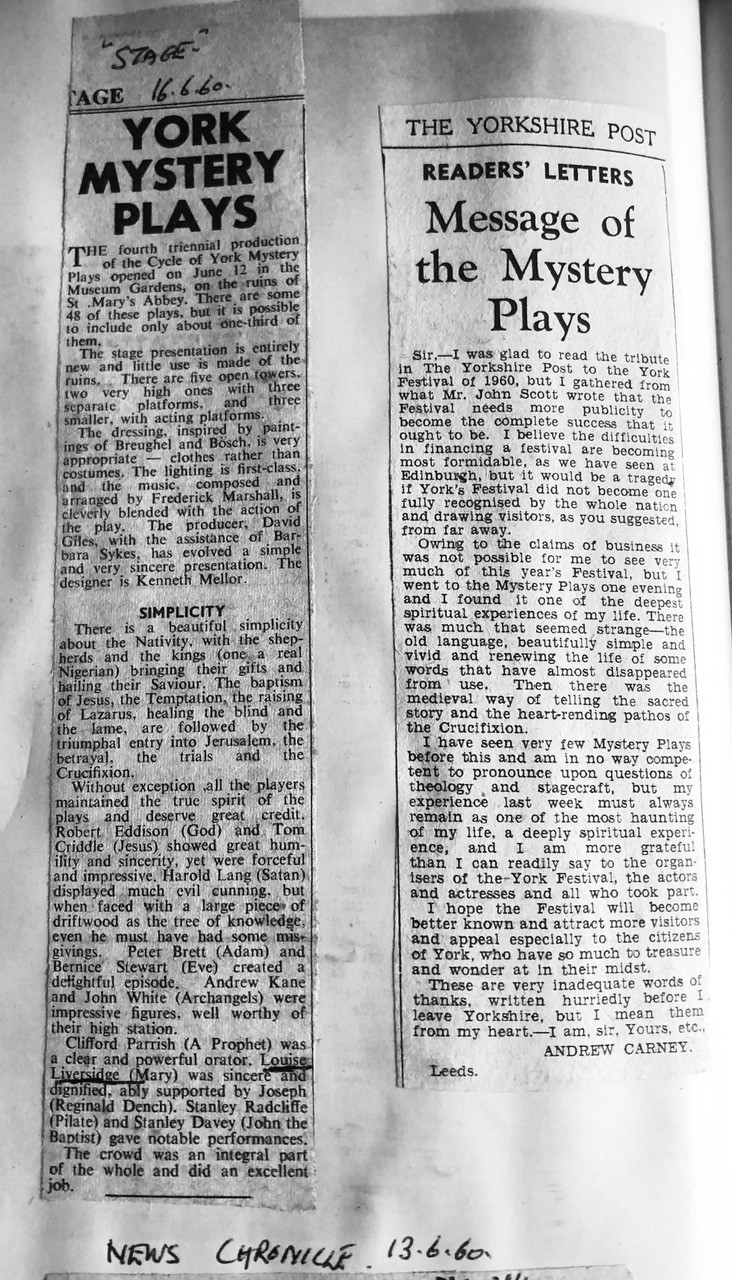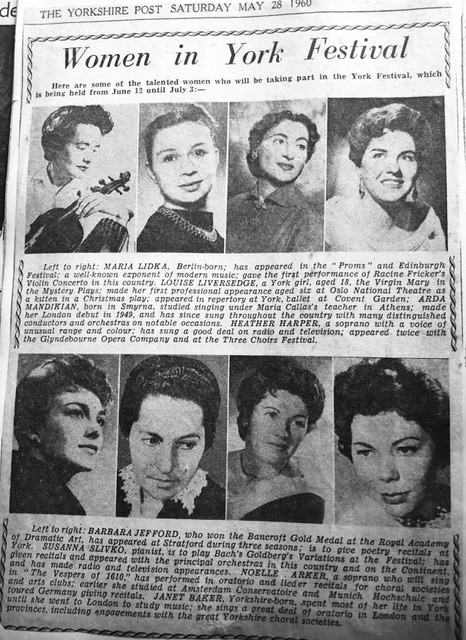 In 1961 the Yorkshire Philosophical Society handed ownership of the Museum and its Gardens to the City of York. Before then, people had to pay to enter the Gardens. Eileen Skaife has given her free actor's pass allowing her entry into them to the Mystery Play archive at the NCEM.
A recent donation of material includes this photograph of the Three Kings, posing in Museum Gardens (below). They are First King: Alec DeLittle, Second King: Valentine Gallagher, Third King: Matthew Elufowoju (middle).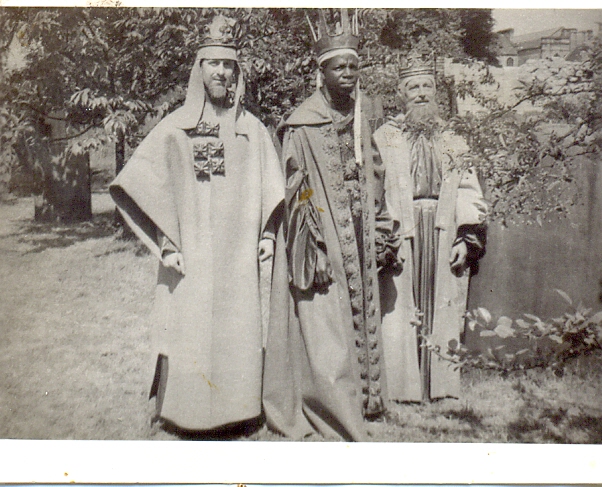 < Go back