Search the NCEM archive
Item details
Press Cuttings : Rehearsal photographs
Item type:
Press Cuttings
Archive reference:
YMP/F/13/1
Date/year:
1951 on
Description:
The Mystery Play Archive holds a number of photographs of preparing scenery and of rehearsals, of varying qualities. Some are below. Apologies if it is a little slow to load the page! We welcome contributions.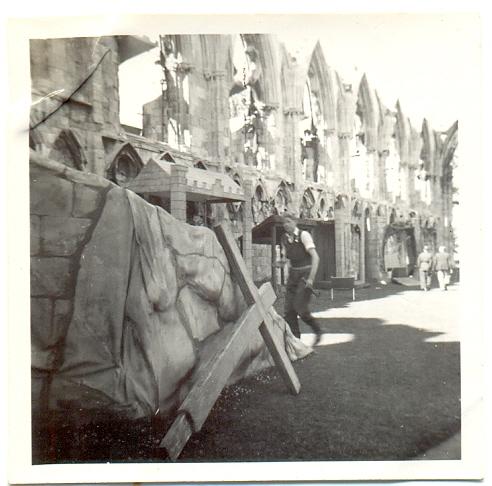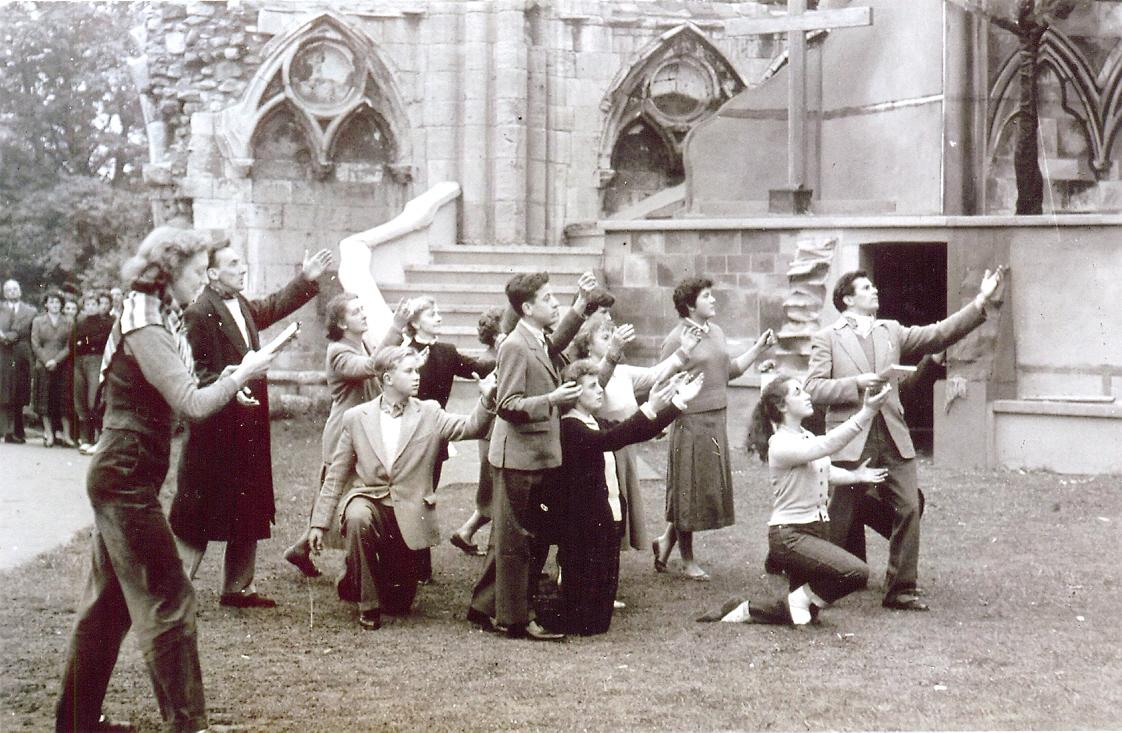 1951 - getting ready
1954 - rehearsing movement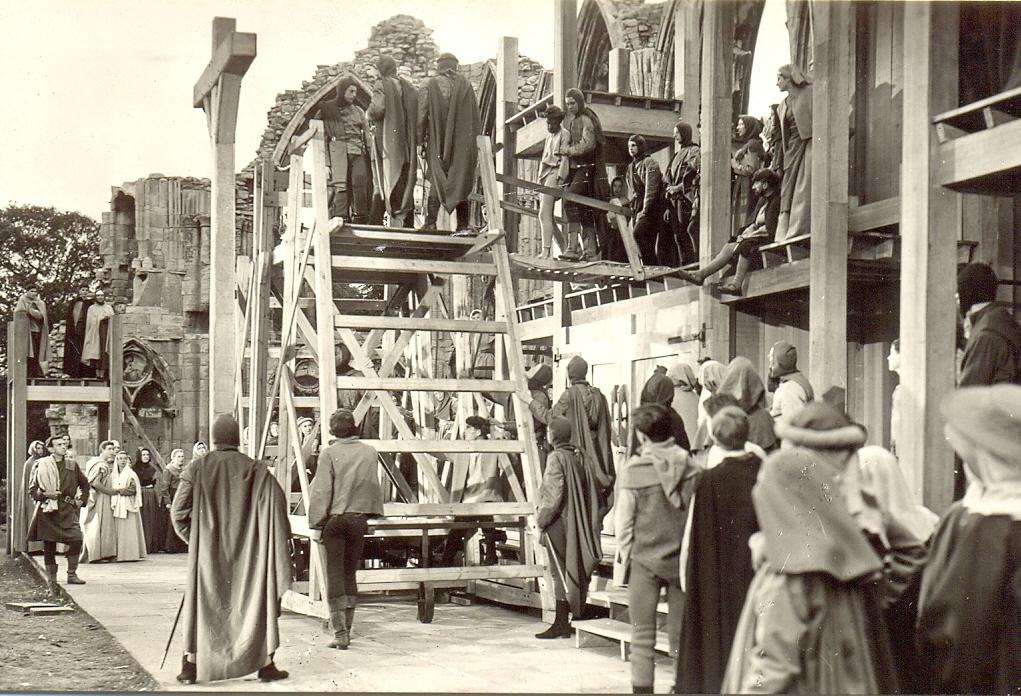 1960 - planning the crucifixion scene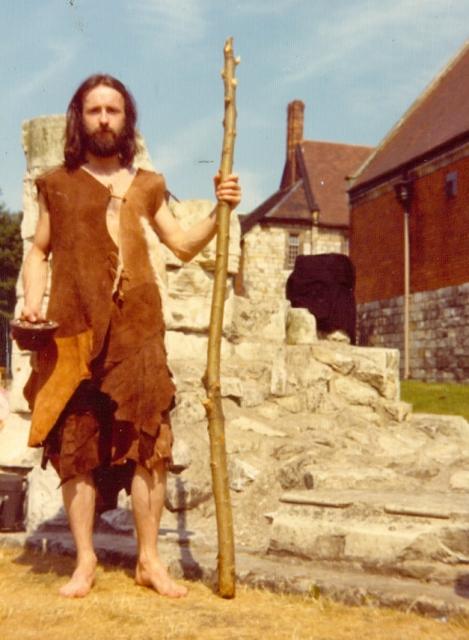 1976 - John the Baptist in a pause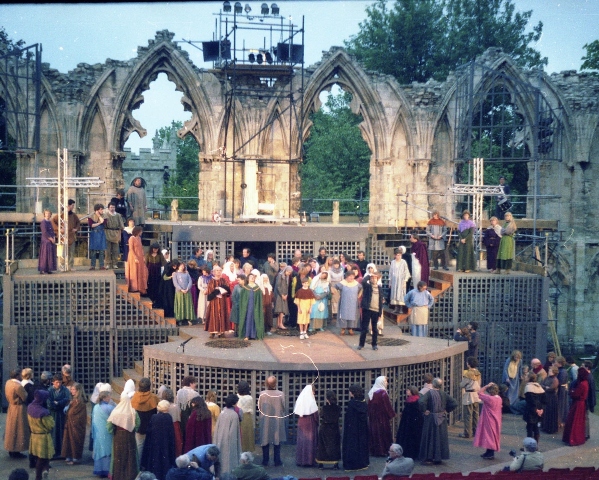 1984 - check of lights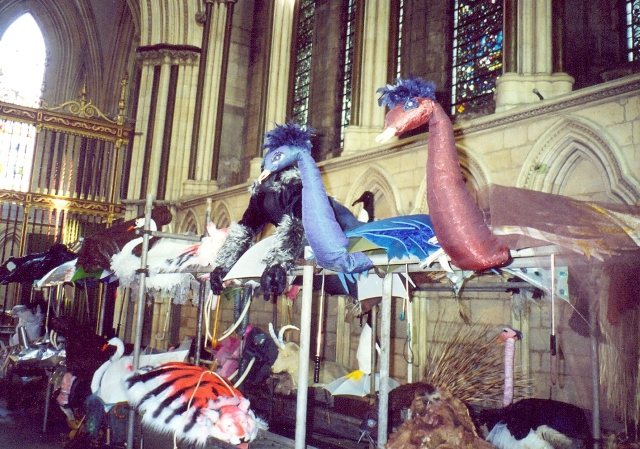 2000 - props for Noah's Ark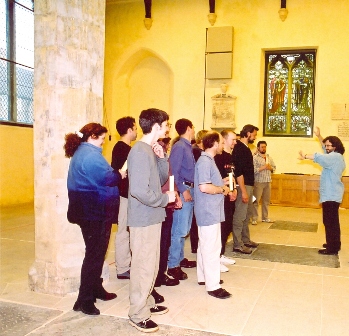 2000 - movement rehearsal in NCEM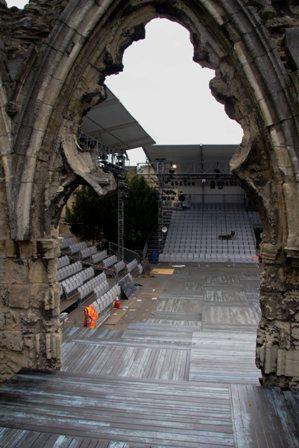 2012 - the set from the wings.
2023 - A special production for St John's day, in the grounds of Holy Trinity Goodramgate, of the Baptism Play. Sally Maybridge as John the Baptist, Michael Maybridge as Jesus, and angels Lydia McCudden and Helen Jarvis.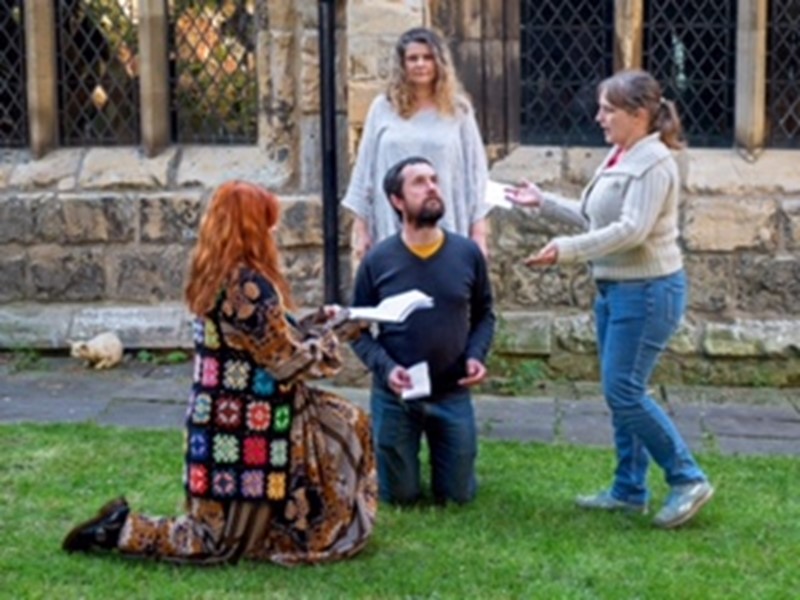 < Go back