Search the NCEM archive
Item details
Programmes/Posters : 1951 Programme appearance
Item type:
Programmes/Posters
Archive reference:
YMP/B/1
Date/year:
1951
Description:
The NCEM has several copies of the 1951 Mystery Play Programme and one copy of the 1951 Festival programme. The Plays were one component of the York Festival, whose Artistic Director was Keith Thomson and Asst Director Hans Hess, head of York Art Gallery. The Festival itself was one of the regional components of the Festival of Britain.
Ticket prices ranged from 2/6 (two shillings and six pence - an eighth of £1) to 10/6 (ten shillings and six pence, just over half £1).
Below is a scan of the back cover, reproducing part of the scene from the Sadillers play of the Harrowing of Hell, the manuscript now held in the British Library (Add. MS 35290). The front is shown in another page of the archive.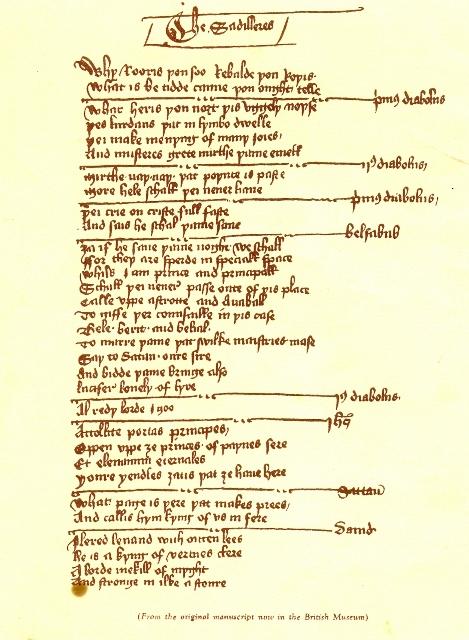 The programmes for the Plays continued to look exactly like this until the 1960s. There were no photographs inside, only text.
< Go back