Search the NCEM archive
Item details
Postcards : 1909 Guilds' Pageant : Postcard
Item type:
Postcards
Archive reference:
YMP/L/2/1
Date/year:
1909
Description:
Black and white Postcard showing all the Guilds of York with their banners and a wagon play (Angels and Shepherds) in front of St Mary's Abbey. At this time the Abbey ruins and Gardens were owned by Yorkshire Philosophical Society. Stored as
YMP/L/2/1
Caption reads: York Historic Pageant. The Guilds. A Pageant within a Pageant.
There was a York Historic pageant in 1909, NCEM stores the script as
YMP/Q/7.
Photograph credited to Lane-Smith and Debenham & Co, Lendal, York. From Mr Antill's donation. In the City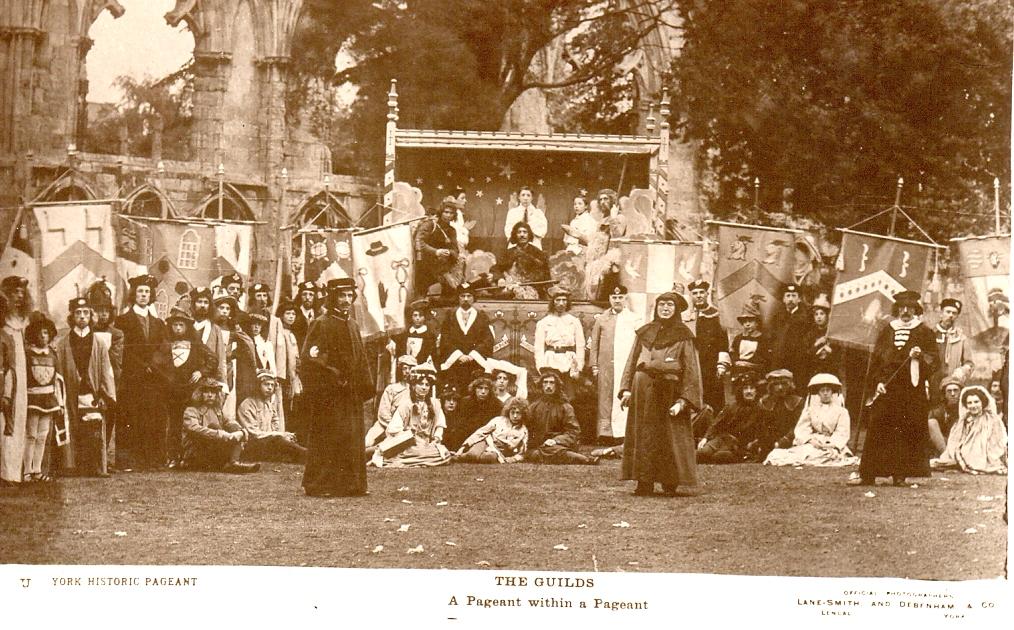 of York Archive, held in York Explore, the central Library, there are some images from behind the scenes at this pageant (found in the Hugh Murray collection, currently in HMU/P/18).
< Go back