Search the NCEM archive
Item details
Delma Tomlin Personal Folder : 2023 Baptism
Item type:
Delma Tomlin Personal Folder
Archive reference:
YMP/O/2/3
Date/year:
2023
Description:
On 24 and 25 June 2023 a group of supporters produced the Barbours Play of the Baptism of Christ. This was to mark St John's day.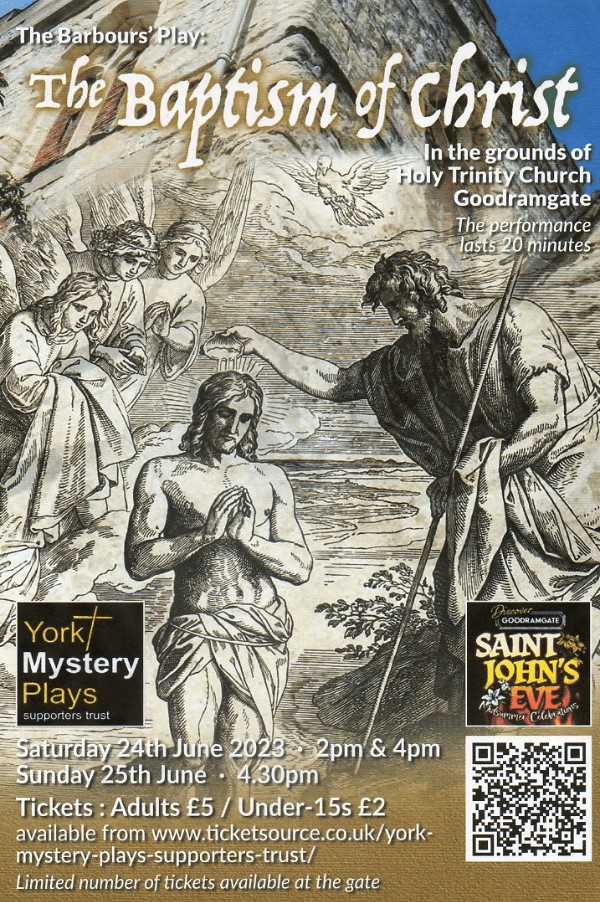 On 24th the Play was acted outside in the grounds of Holy Trinity church Goodramgate, on 25th inside the church.
Cast list
:
Director Paul Toy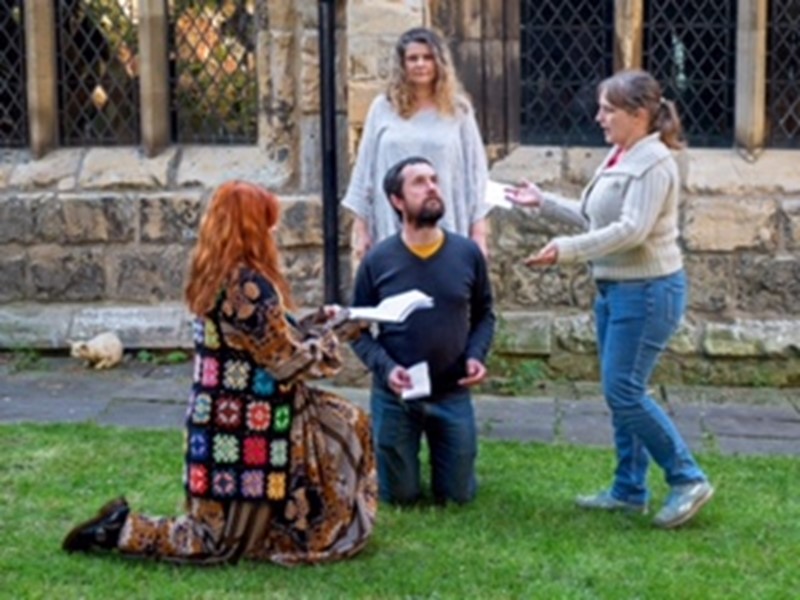 Producer Linda Terry
The Marshall: Paul Toy
John the Baptist: Sally Maybridge
Jesus Christ: Michael Maybridge
Angels: Helen Jarvis, Lydia McCudden
Front of House Manager Gary Bateson
Props Anna Briggs and Richard Hampton
Front of House team Margaret O'Donnell, Joan Pritchard, Janet Sharpe, Jennifer Kilmartin, Judi Reed, Marie Taylor
Production Image: Mark Comer
Publicity: David Denbigh
Photography: John Saunders
With grateful thanks to Gemma Murray of Holy Trinity Goodramgate, Roger Lee of Goodramgate Traders, York Theatre Royal
Wardrob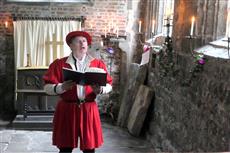 e.
< Go back