Search the NCEM archive
Item details
Programmes/Posters : 1994 plays - two images
Item type:
Programmes/Posters
Archive reference:
YMP/B/15
Date/year:
1994
Description:
Programmes for 1994 Mystery Plays production are filed under YMP/B/15/2. These were the first wagon play revival - nine plays in five venues.
Here is an image of the Ark being built - the audience are in a stand in St Sampsons Square.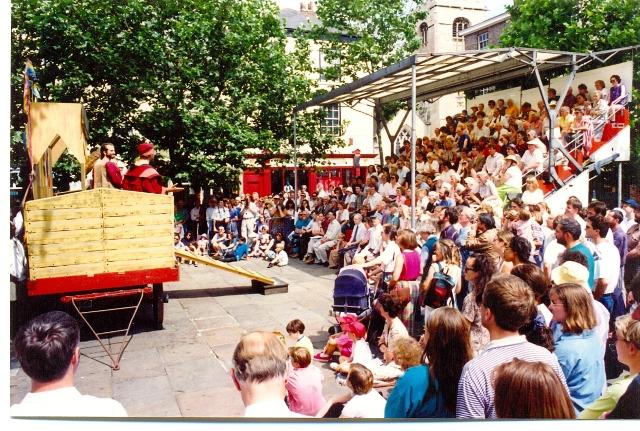 Here are citizens of Jerusalem, at The Entry into Jerusalem.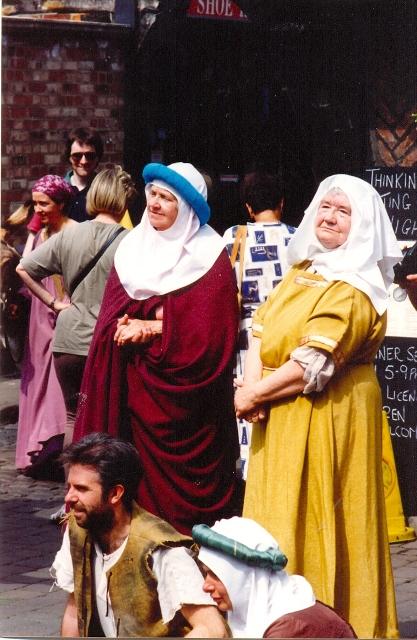 < Go back