Search the NCEM archive
Item details
Photographs : Abraham and Isaak - photos
Item type:
Photographs
Archive reference:
YMP/A/17/2/16
Date/year:
1957, 1986, 2000, 2010, 2016, 2018
Description:
Scroll down to see all the images. Here is Roger Farrington as Abraham in 1986, in a production in the old Arts Centre.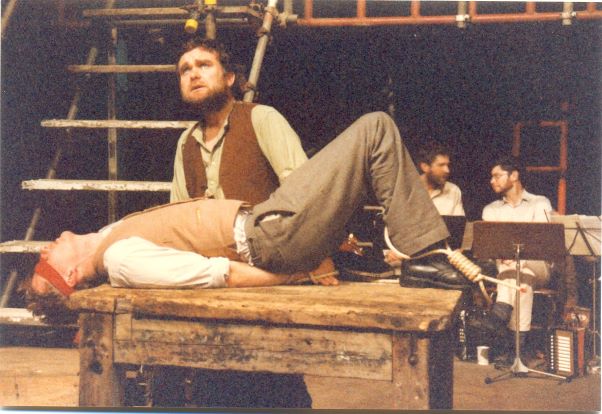 Below right is a 2016 photograph by Anthony Chappell-Ross, with John Roden as Abraham and Sam Roberts as Isaak in the Minster, 2016.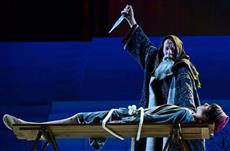 Left: Abraham (Alan Booty) prepares to kill his son, Isaak (Alex Deadman/Edward O'Carroll) in the Minster in 2000.
Below is a 2010 wagon play production, photographed in the Dean's Park. It was performed by students from the University of York St John. Director: Kay Hepplewhite, Producer: Prof Gweno Williams, Wagon Master: John Merrylees. Players of all parts: Sinead Campbell, Helen Hancock, Janny Magnus, Jessica Murray, Amy Williams.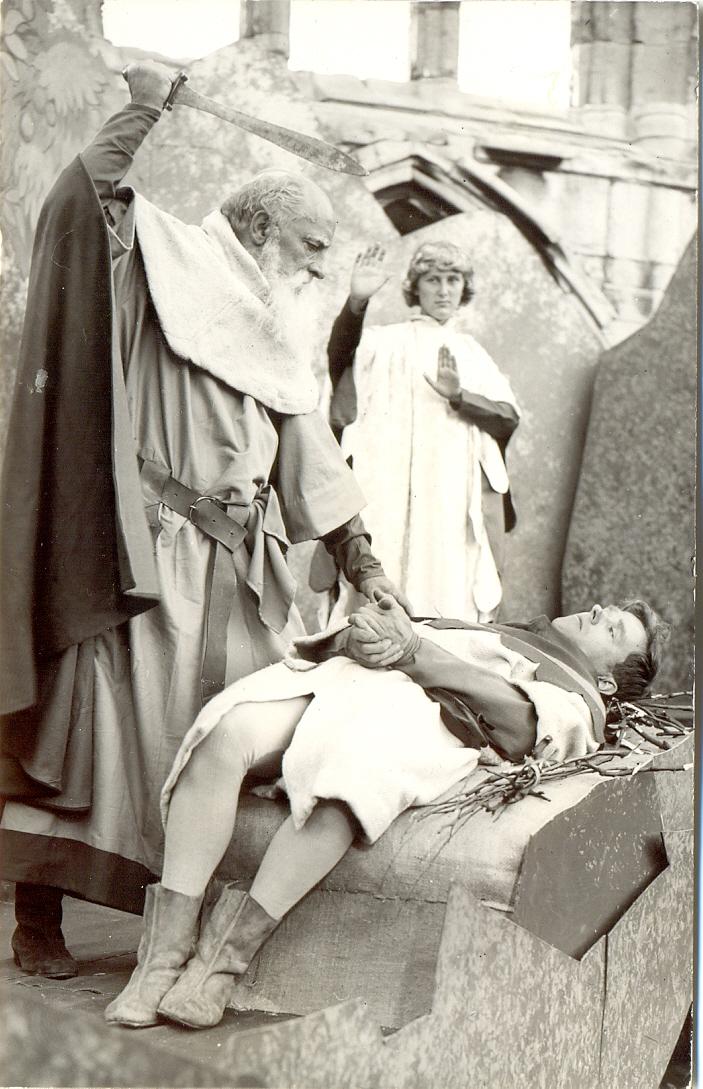 Here is a 1957 photograph of the scene, with the angel in the background telling Abraham (Reginald Dench) not to go through with the sacrifice of his son (Oswald Heppell).
Below right is a 2016 photograph in the Minster exhibition following the Plays - a lamb has been slaughtered in place of Isaac - but also symbolises The Lamb of God.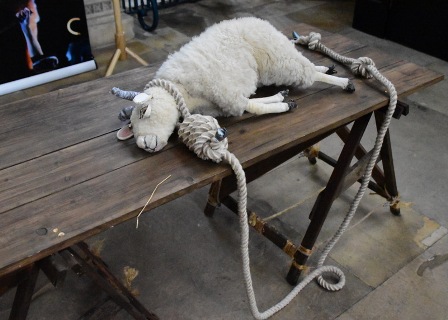 Below is the scene in rehearsal in 2018, when Tim Hinton and Adrian Widdowson were Abraham and Isaak and David Brigham a family servant.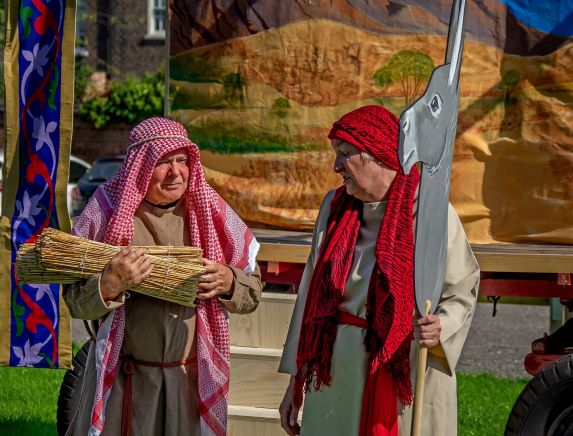 < Go back