Search the NCEM archive
Item details
Photographs : Shepherds at the Nativity
Item type:
Photographs
Archive reference:
YMP/A/17/2/14
Date/year:
1973, 1986, 2000, 2019
Description:
The Shepherds and the Nativity scenes are popular photographs from the plays. In 1932 E Martin Browne (first director of York's modern plays) created a script of the nativity, starting with the Annunciation. From 1957 the residents of Aldermarston produced it in their Church of St Mary the Virgin. Here is an image from the Yorkshire Mysteries of 1986. Joseph (Steve Armstrong) watches while Mary (Ruth Garside) holds baby Jesus.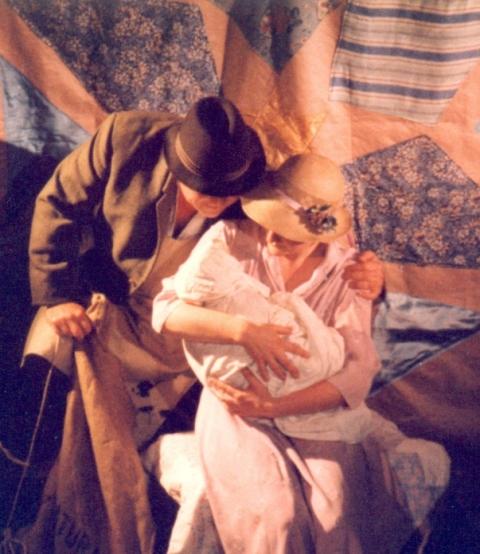 In A/17/2/14, Shepherds (Lee Maloney, Mark Phelan, David Hudson) visit the Nativity Scene under the light of the Star of Bethlehem.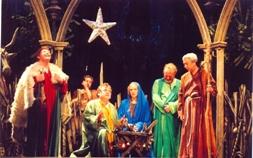 In December 2019 a production in St Michael Spurriergate was in modern dress (Ged Murray, Jenna Drury, Michael Maybridge). See
this page
for cast list. In December 2022 another Nativity sequence was produced in St Michael Spurriergate.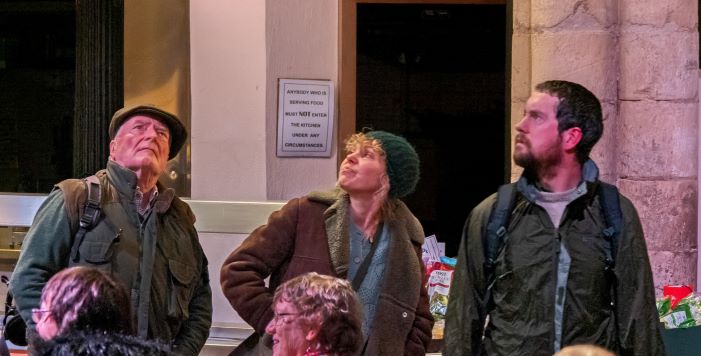 Foot of page: Shepherds David Wackett, Tony Gilbert, Nigel Pratt visit Mary (Andree Pugsley) and Joseph (Peter Aughton), 1973.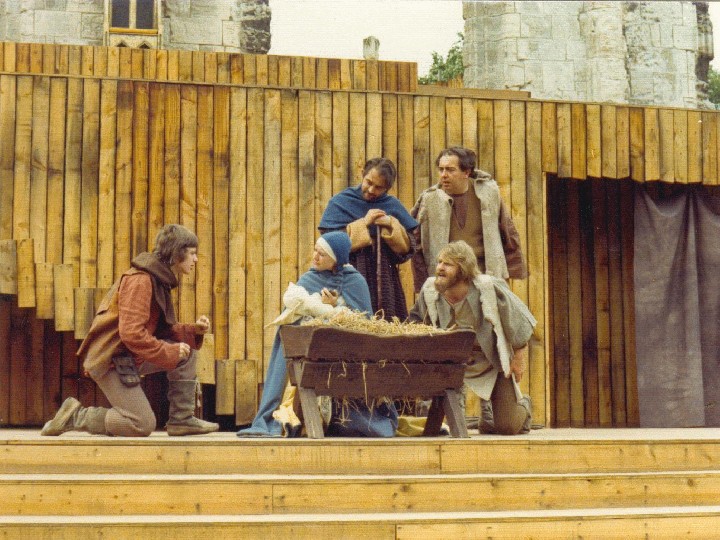 < Go back