Search the NCEM archive
Item details
Photographs : Shepherds at the Nativity
Item type:
Photographs
Archive reference:
YMP/A/17/2/14
Date/year:
1973, 1986, 2000
Description:
The Shepherds and the Nativity scenes are popular photographs from the plays. Here is one from the Yorkshire Mysteries of 1986. Joseph (Steve Armstrong) watches while Mary (Ruth Garside) holds baby Jesus.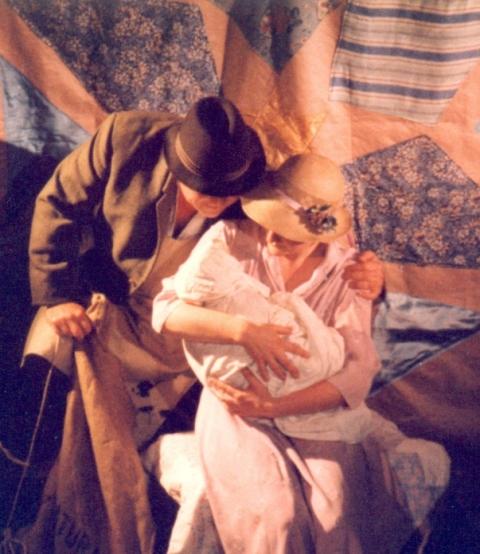 In A/17/2/14, Shepherds (Lee Maloney, Mark Phelan, David Hudson) visit the Nativity Scene under the light of the Star of Bethlehem.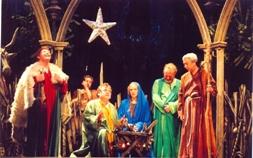 Below, Shepherds David Wackett, Tony Gilbert, Nigel Pratt visit Mary (Andree Pugsley) and Joseph (Peter Aughton), 1973.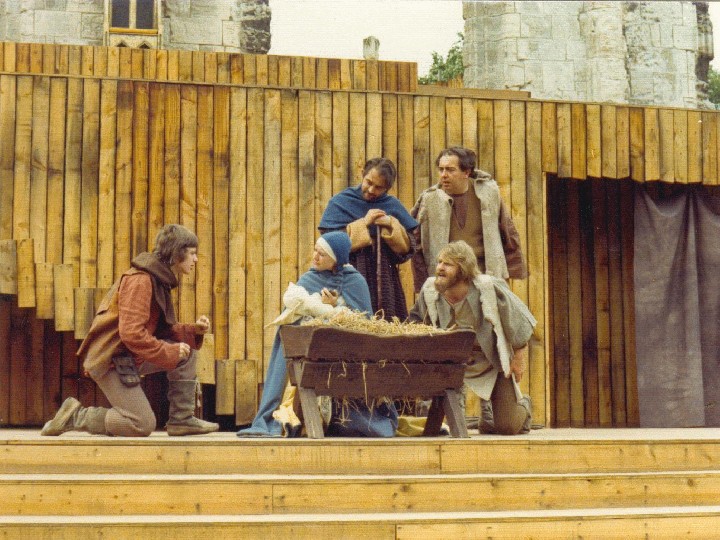 < Go back