Search the NCEM archive
Item details
Interviews : BBC radio 2020 and 1984
Item type:
Interviews
Archive reference:
YMP/C/7
Date/year:
June 2020 and June 1984
Description:
In June 2020 BBC Radio York broadcast four Mystery Play episodes on Sunday mornings:June 7. 14, 21 and 28, as part of Jonathan Cowap's programme. This was during the pandemic lockdown. Juliet Forster of York Theatre Royal was the Director. The actors were at home; their voices were spliced into the script and sounds added by BBC Radio York Sound engineer Martin Grant. The four episodes were the Creation and Adam and Eve; the Flood Parts 1 and 2; and Moses in Egypt with the Pharoah.

The archive holds a transcript of a 1984 interview with Keith Jefferson (God) and Simon Ward (Jesus) recorded by Louise Allen and Michael Oliver, for the BBC Radio 4 arts programme
Kaleidoscope
, broadcast 9.30-10pm on 12 June 1984. Several taped excerpts of the Mystery Plays were included. Now stored as YMP/C/4/1 The choice of black teacher and actor Keith Jefferson (offstage, below left) created a lot of media interest in this year.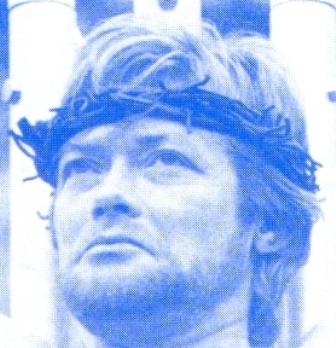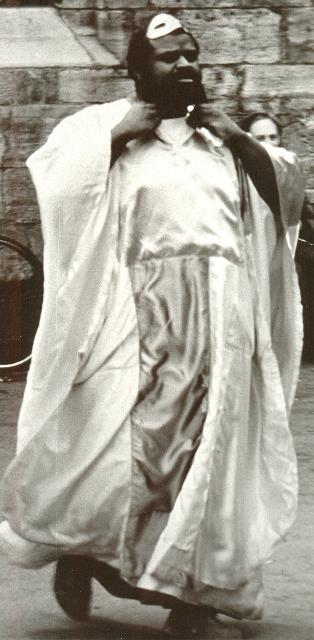 < Go back