Search the NCEM archive
Item details
Press Cuttings : Christopher Timothy, Taking the Part of Jesus
Item type:
Press Cuttings
Archive reference:
YMP/F/10/4
Date/year:
1980
Description:
The Magazine of the Dome Mission, Brighton, Winter 1980. On the front is a picture of Christopher Timothy with a caption ' Christopher Timothy, well-known actor in the TV series
All Creatures Great and Smal
l, writes on the effect of taking the part of Jesus in the York Mystery Plays. See exclusive article on page 20.'
Inside is a two-page article with photo of the Crown of Thorns being put on Jesus' head.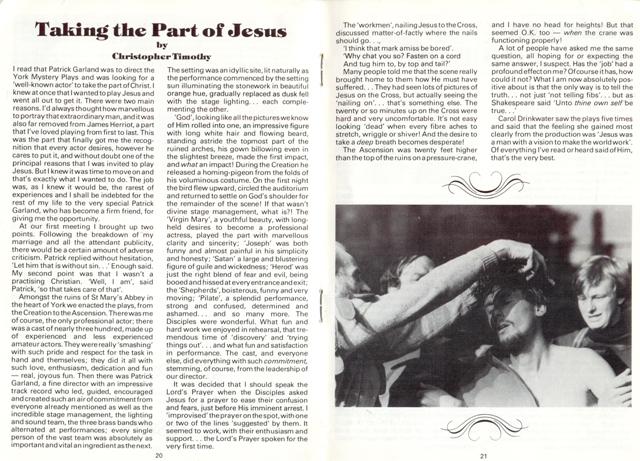 < Go back