Search the NCEM archive
Item details
Photographs : 1960 black and white photographs
Item type:
Photographs
Archive reference:
YMP/A/4
Date/year:
1960
Description: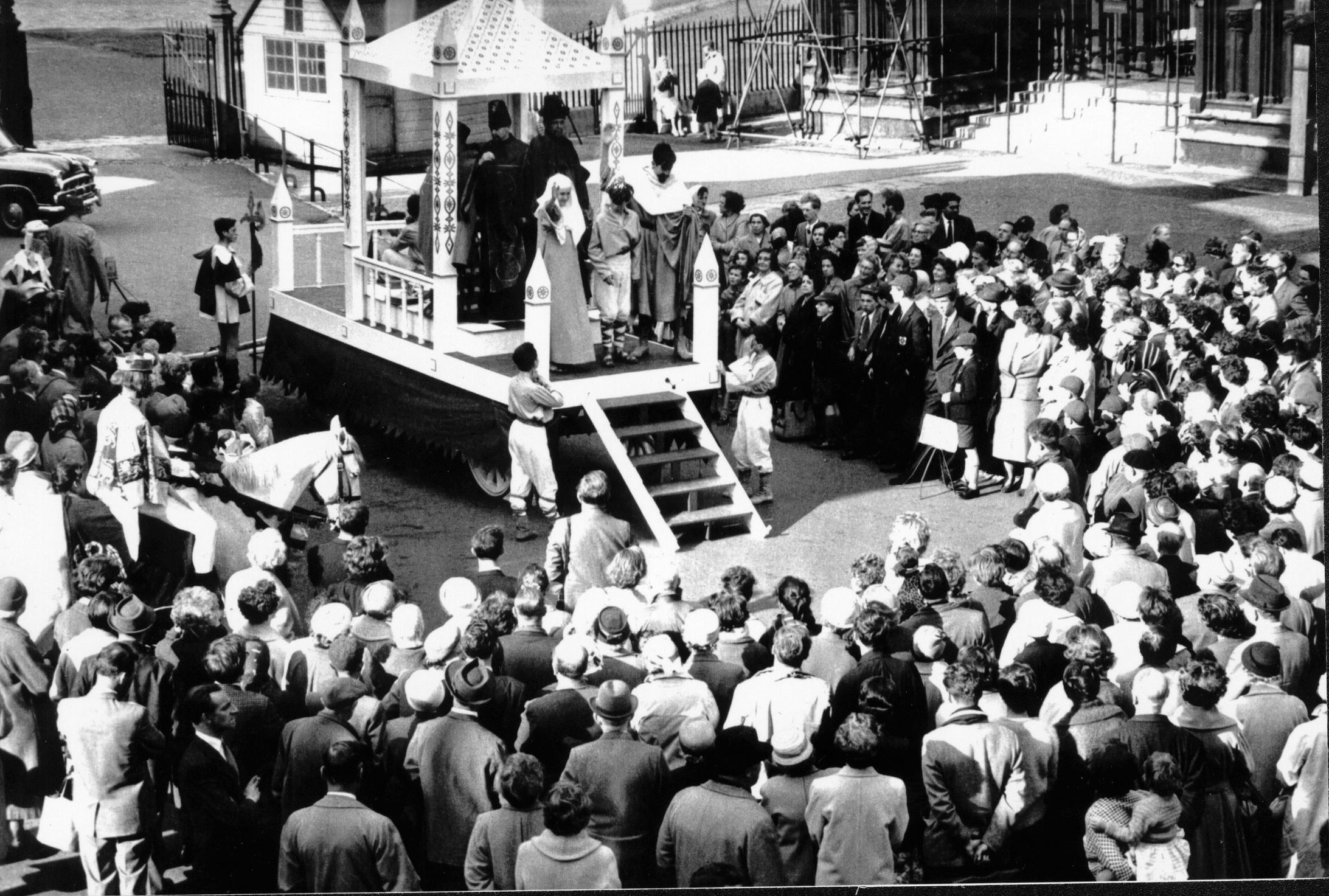 NCEM holds eight black and white photographs relating to the 1960 Mystery Plays production in Museum Gardens and two of
Christ and the Elders
, a wagon play that year.
They are stored as YMP/A/1 to YMP/A/9. YMP/A/4/1 is shown here.
YMP/A/4/4, /5, /6, /7, /8, /9 are in a white envelope printed YORK MYSTERY PLAYS 1960: 6 Photographs 4/6 (four shillings and 6 pence, which later would be 48 new pence) Copyright York Festival Society Limited.
They are Adam (Peter Brett) and Eve (Bernice Steward) with Satan (Harold Lang) while God (Robert Eddison) looks on from above; Joseph and Mary receiving gifts from the Kings; Christ (Tom Criddle) tempted by Satan); Christ with the Crown of Thorns on his head surrounded by soldiers; The Deposition of Christ from the Cross by the Apostles; and Last Judgement.
This was the last year when the Museum Gardens were still in the ownership of the Yorkshire Philosophical Society; in 1961 they were given by the YPS into public ownership - the County - and later to the City of York. The Gardens were the setting of the Mystery Plays until 1988 and again in 2012.

Here is another photograph from 1960- Christ appears to be being dragged towards the Cross.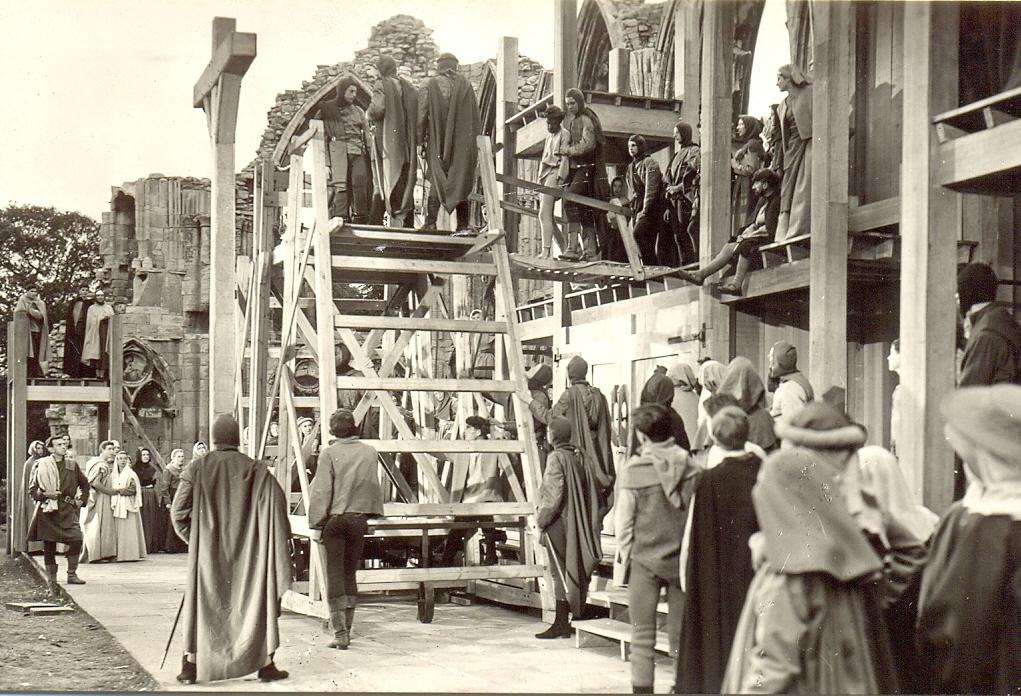 < Go back