Search the NCEM archive
Item details
Programmes/Posters : Christ Before the Elders 1960
Item type:
Programmes/Posters
Archive reference:
YMP/B/4/2
Date/year:
1960
Description:
Programme booklet for the single play of the Spurriers and Lorimers,
Christ Before the Elders
which was played as part of the York Festival in 1960. Front cover shows a 15th-century woodcut then held at the British Museum. Price: one shilling. Text in modern English by Canon Purvis. Performed on a pageant wagon in the streets of York during the York Festival.
Cast drawn from Archbishop Holgate's Grammar School and Queen Anne Grammar School.
Joseph: Robert Wilkins / John Faulkner
Mary: Anne Dandy / Christabel Marshall
Jesus: Nicholas Edwards
1st Doctor: Peter Darbyshire
2nd Doctor: Peter Thorndyke
3rd Doctor: Stephen Griffiths
Apprentices: John Atkinson, Peter Chapman, John Marshall
Halberdiers: Andrew Sollitt, Graham Bolch
Producer: David Giles
Associate Producer: Stewart Lack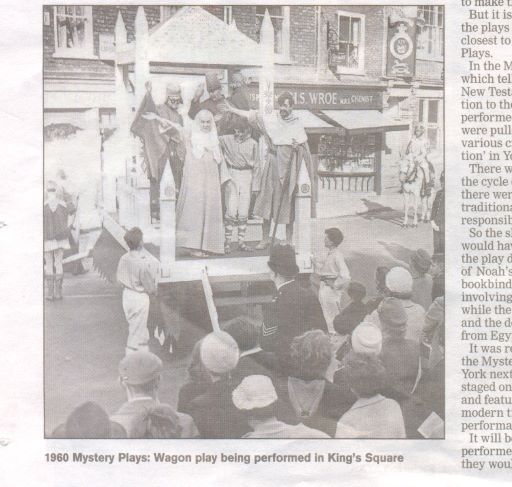 Designer: Kenneth Mellor
Stage Director: Myra Thomas
Wardrobe Mistresses: Olave Dench, Mary Robinson, Kathleen DeLittle
Settings: Arthur Heppell
< Go back