Search the NCEM archive
Item details
Photographs : First designer of the modern Mystery Plays
Item type:
Photographs
Archive reference:
YMP/A/21/5
Date/year:
1951 to 1957
Description: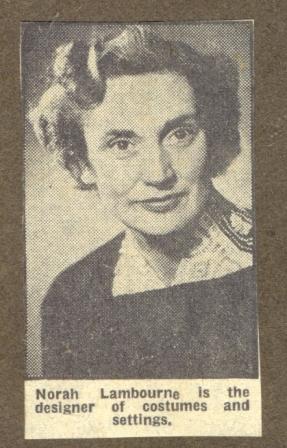 The scenery and costumes for the first three productions of the Plays -
1951, 1954 and 1957 in Museum Gardens - were designed by Norah Lambourne. She wrote a book "Staging the Play" and much later an article in the
Costume Journal
of the Costume Society (Vol. 10, 1996, pages 16-36). Below left is a cutting from Eileen Skaife's 1954 scrapbook about her. Right is a 1957 photo.
Below is a cutting about making the costumes in 1957: Norah Lambourne's designs are on the table.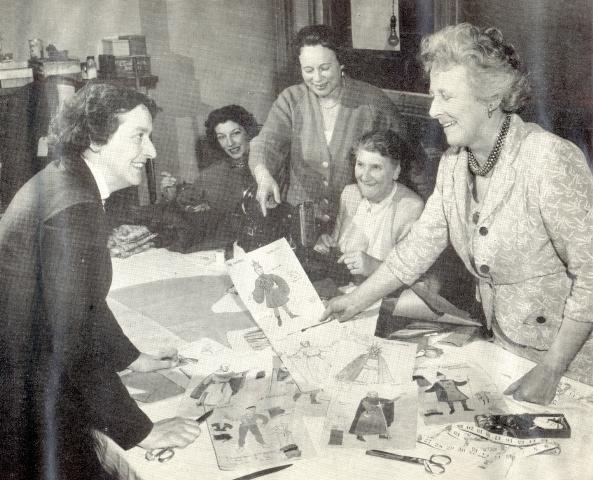 < Go back