Search the NCEM archive
Item details
Photographs : 2002 photos of wagon plays
Item type:
Photographs
Archive reference:
YMP/A/21/6/4
Date/year:
2002
Description:
Filed in YMP/A/21/6 as Pack D, of the wagon plays in 2002. Colour photos by professional photographer Kippa Matthews.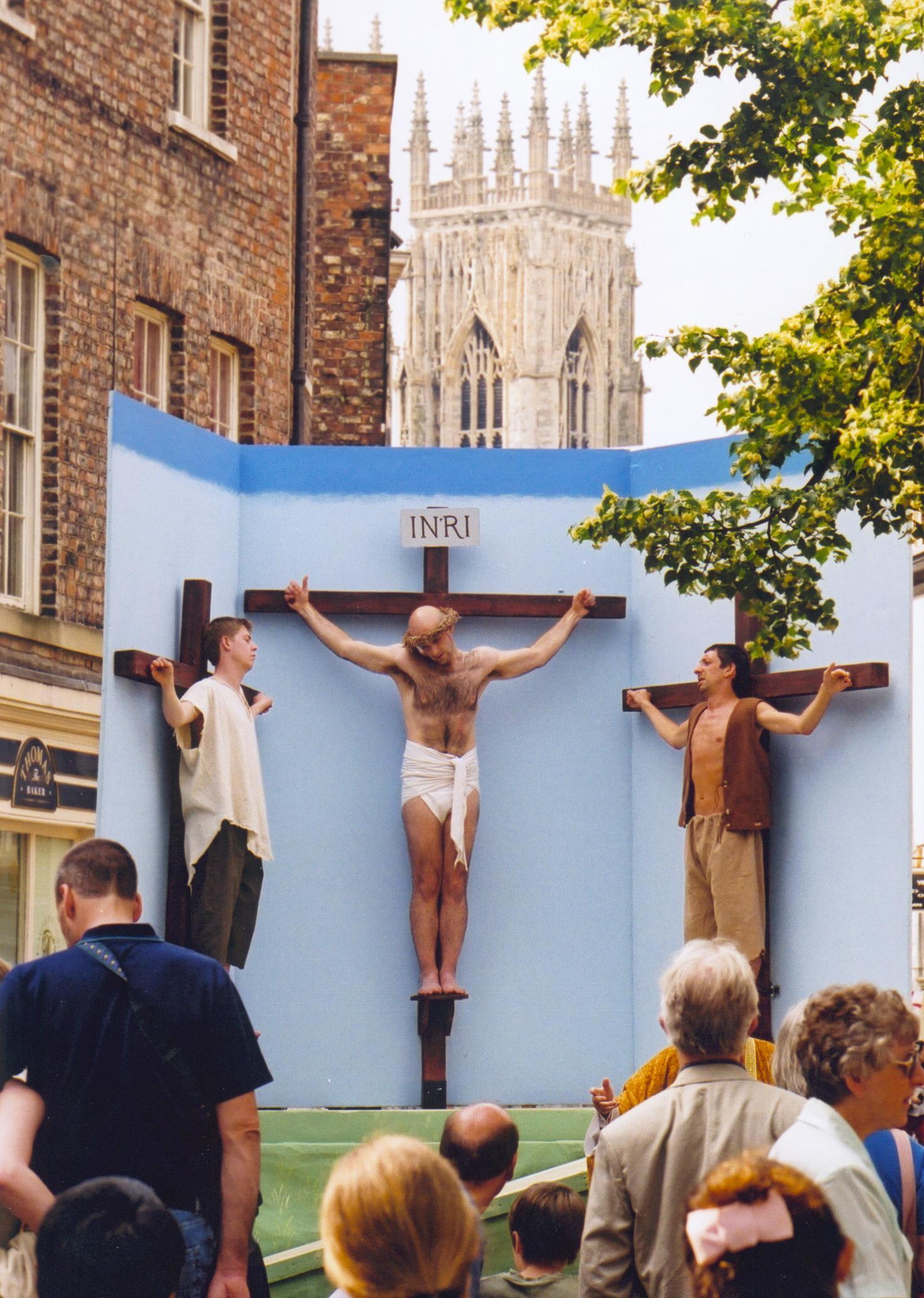 Here is the Crucifixion, with Christian Newton as Christ in the Butchers' Play. Left Thief: Jorvik Kalicinski
Right Thief: Alex Harker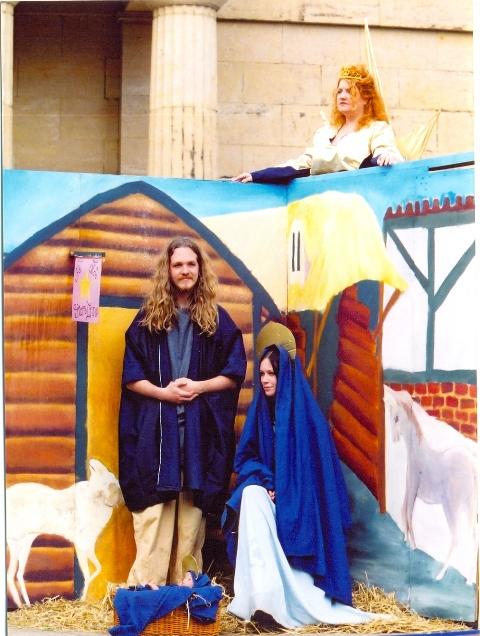 Performed here in front of the Yorkshire Museum by the Lords of Misrule is the Chandlers Play of the Angels and Shepherds.
The Star is played by Joanna Huntingdon, Joseph by Thom Gobbitt, and Mary by Elizabeth Reddish
Here in Deangate the York Settlement Community Players perform the Last Judgement, with Ruth Ford playing God. The Bad Souls are berating each other.
< Go back